CLASSES FOR PARENTS
adult relaxation
Do you want to relax alone or with a group of friends while we take care of your children? Of course! We invite you to attractions prepared especially for our adult Guests.
Aqua Aerobic Classes
The most important thing is to start the day energetically. During the summer holidays, winter breaks and "long weekends" we organize morning aqua aerobics exercises with our trainer Basia.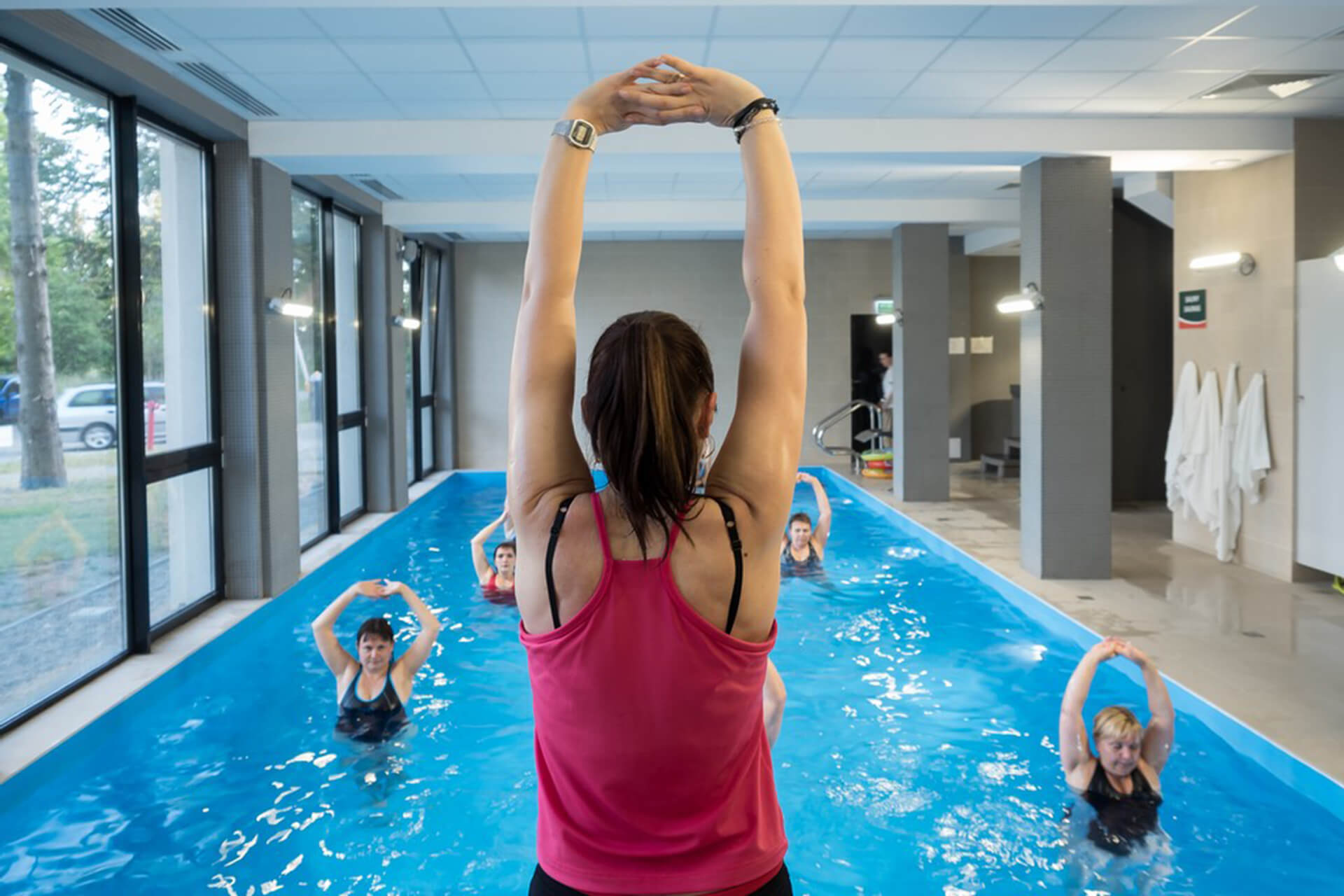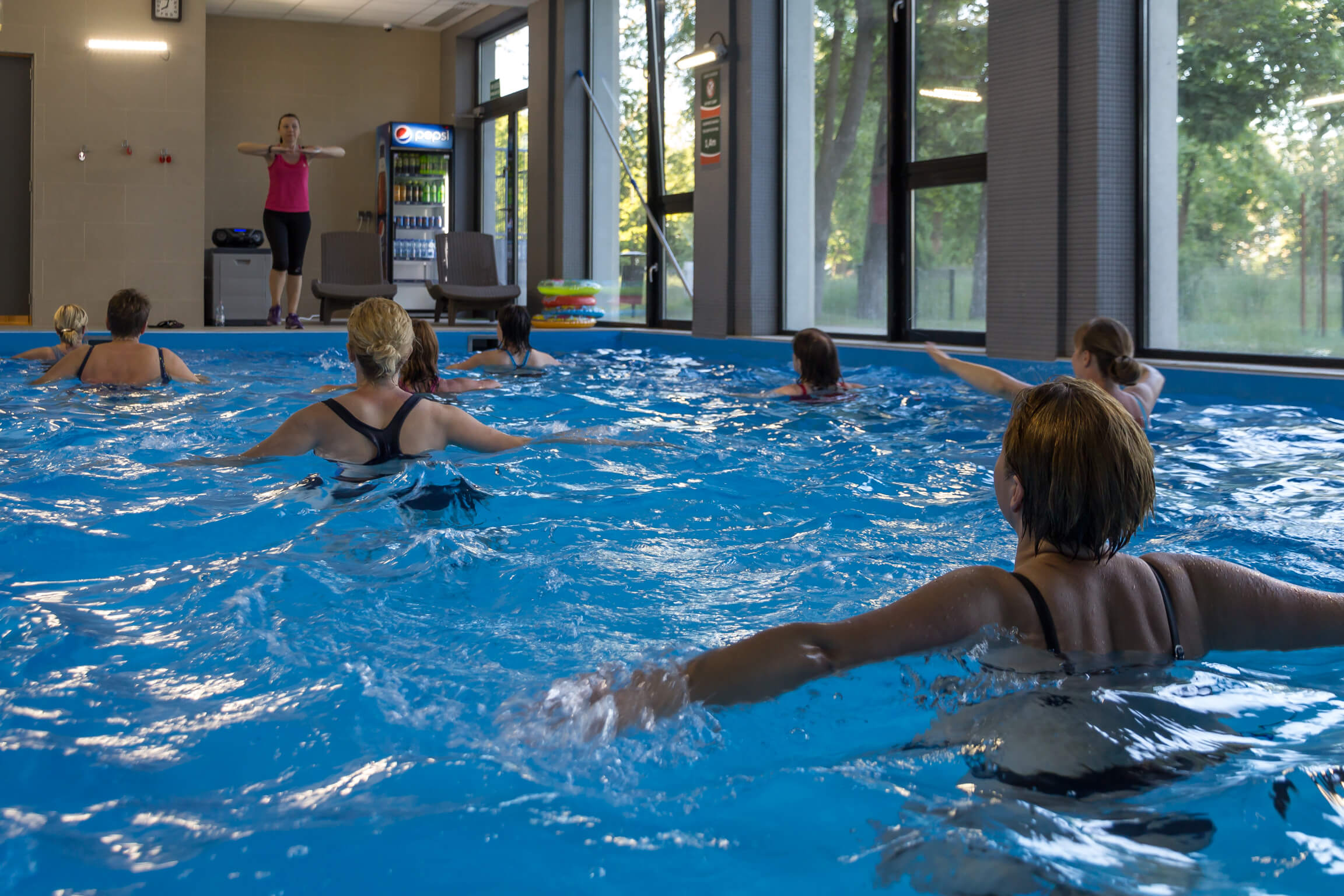 Fitness classes
In the early afternoon, it's time for exercise for enthusiasts of fitness classes. Basia, the instructor, selects the rhythm and set of exercises so that each participant can fully enjoy the joy of endorphins flowing in the blood and the effects of calories burned. When the weather permits, classes can be conducted on the terrace or at the nearby beach.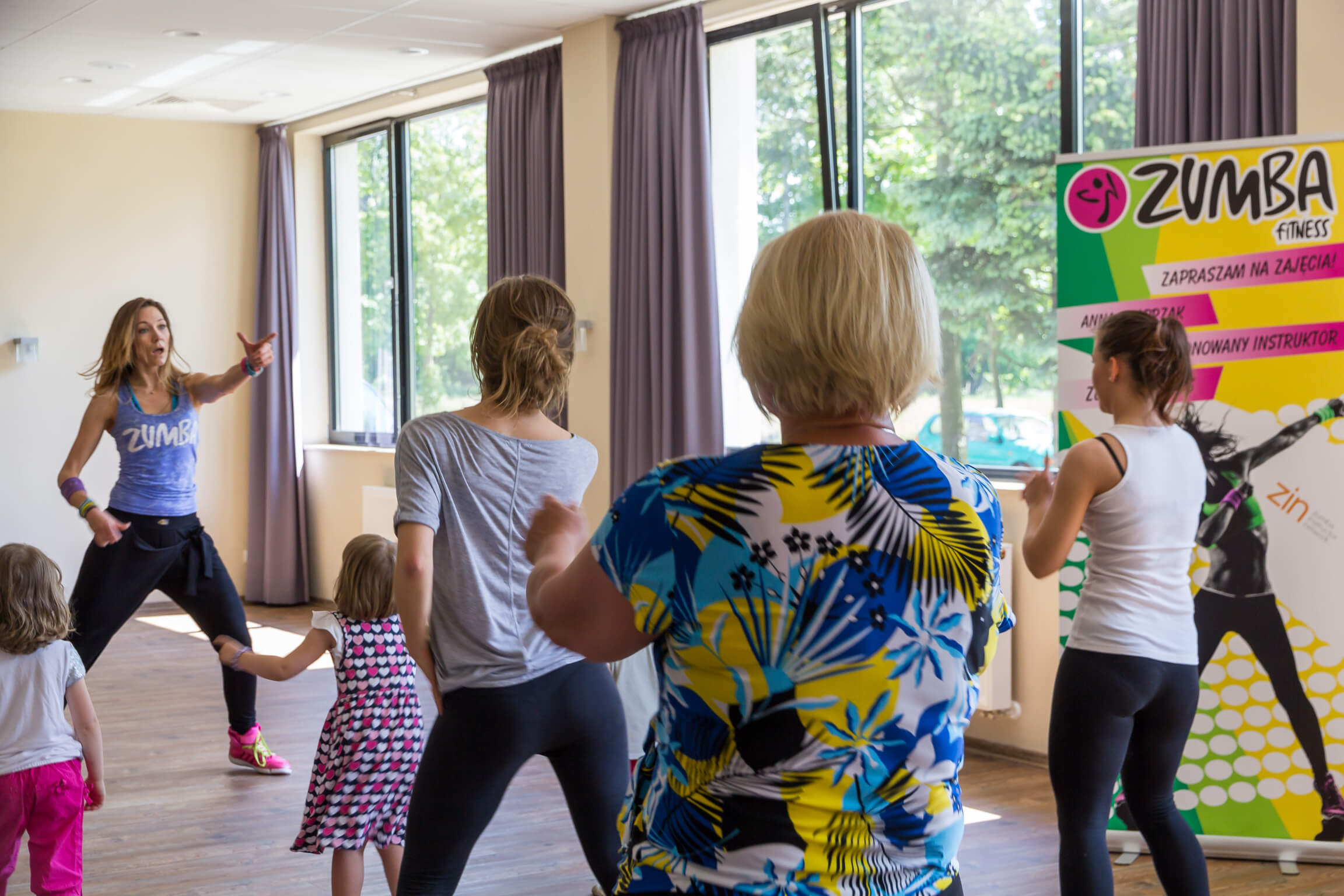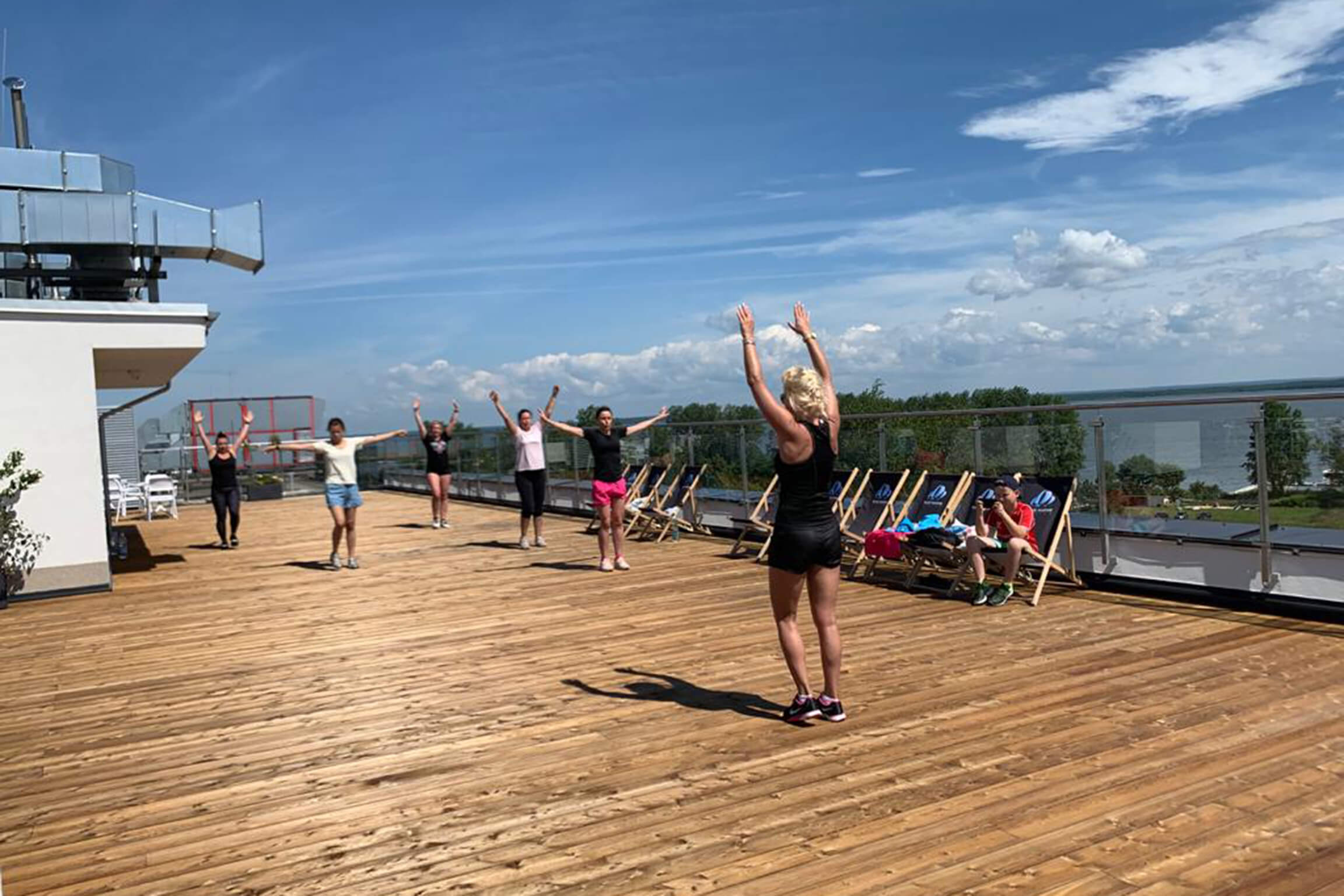 Family board game tournaments
In the era of ubiquitous electronics, is there still anybody interested in board games? Yes, there is! At Blue Marine Mielno, we regularly organize evenings with board games - those that require longer gameplay and solid concentration. Our "game depot" contains over 30 different "board games" that you can borrow from the animator on tournament evenings and play with your family or between families in our banquet hall. Maybe this will be an opportunity for your family to discover a common passion for "board games", or maybe it will be the beginning of "traditional games" between befriended families?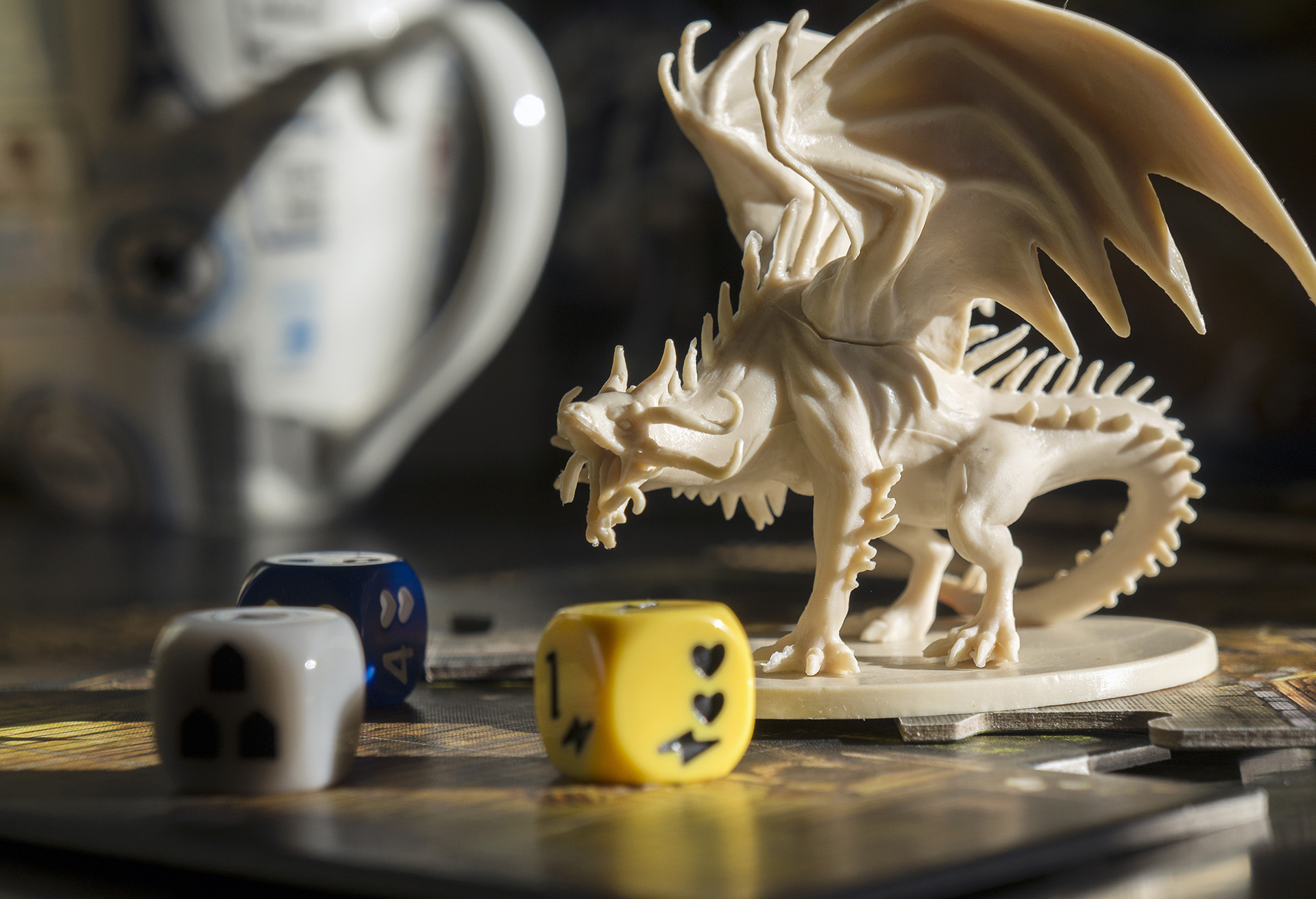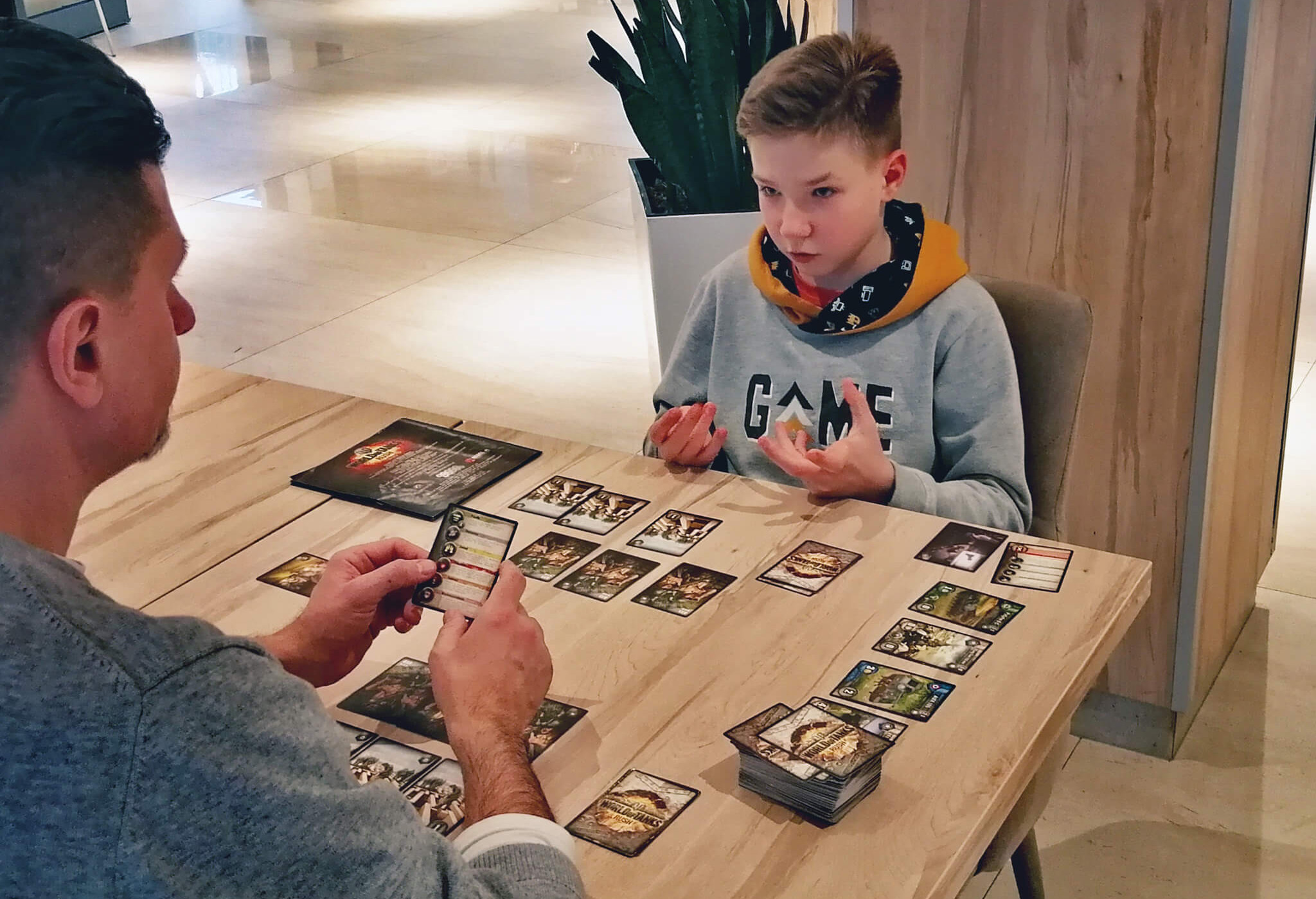 Sunsets and parties on the terrace of Blue Marine Mielno
The most beautiful sunsets are at the seaside. You can walk on the beach or ... admire the sunset from our terrace while sipping drinks at the table with friends. And when the sun goes down, our terrace is taken over by the music - sometimes it is a quiet swing and blues played by our maestro Robert, while other times it is dance and disco to the rhythm of "sets" of DJs from the Radio Kołobrzeg band!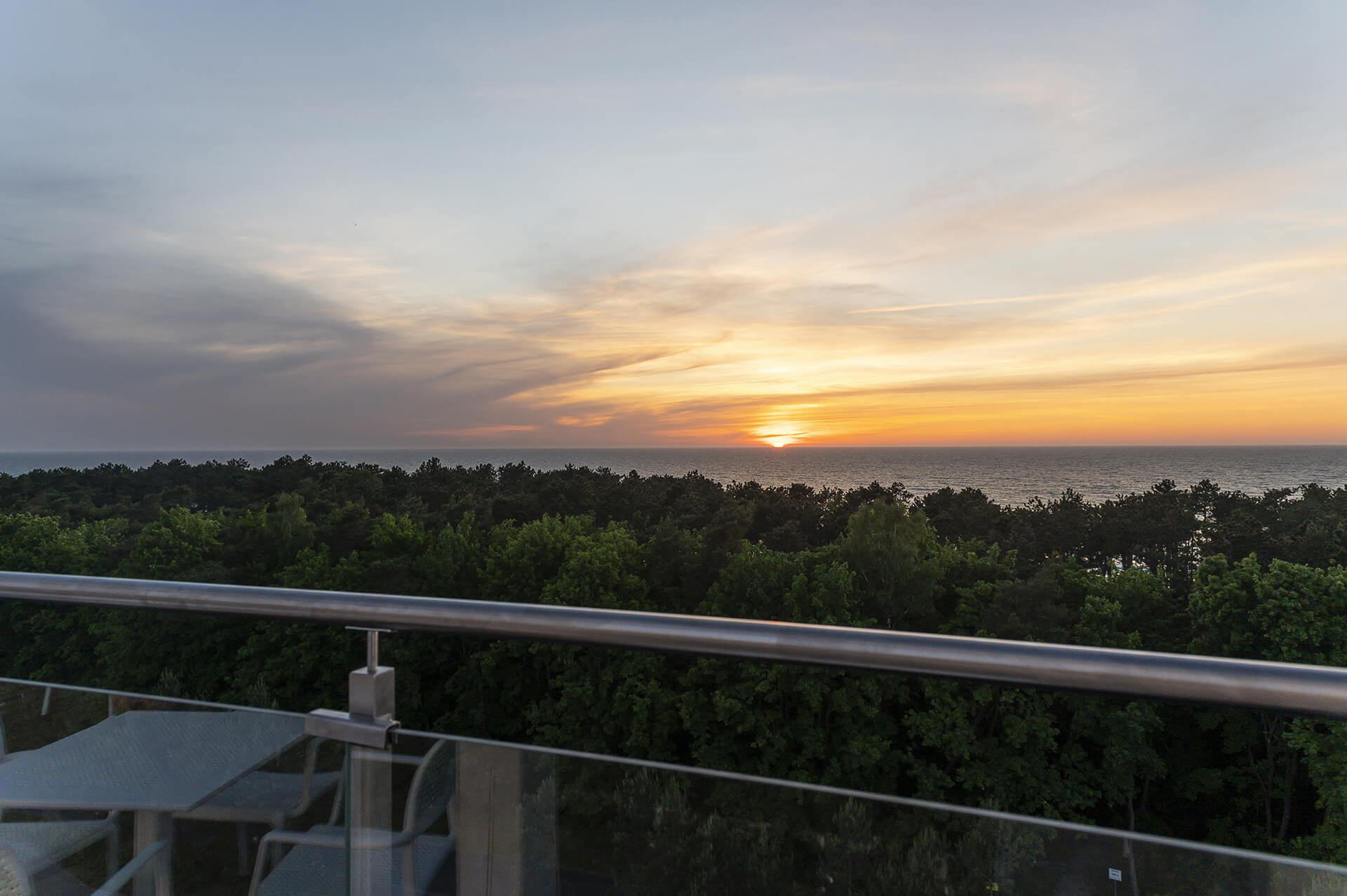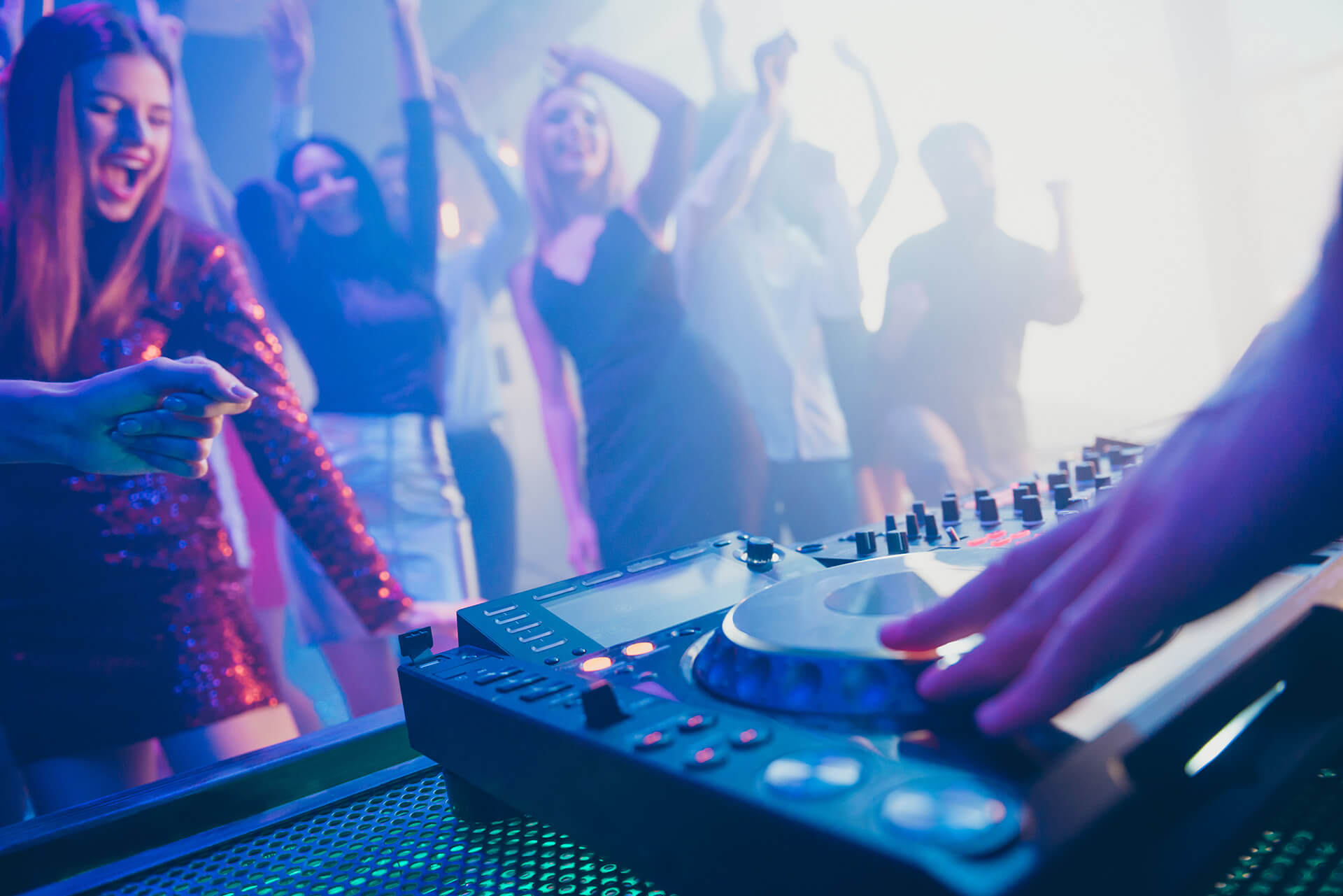 Hotel Bingo
Who doesn't like a little gambling… especially when you don't have to invest anything? As our Guest, you have the chance to play our hotel BINGO! Every few or several days we organize a fun lottery. Those who will see fortune smile upon them or will make the most correct bet are awaited by a surprise on the next day! What's the surprise...? Play to see for yourself! 😊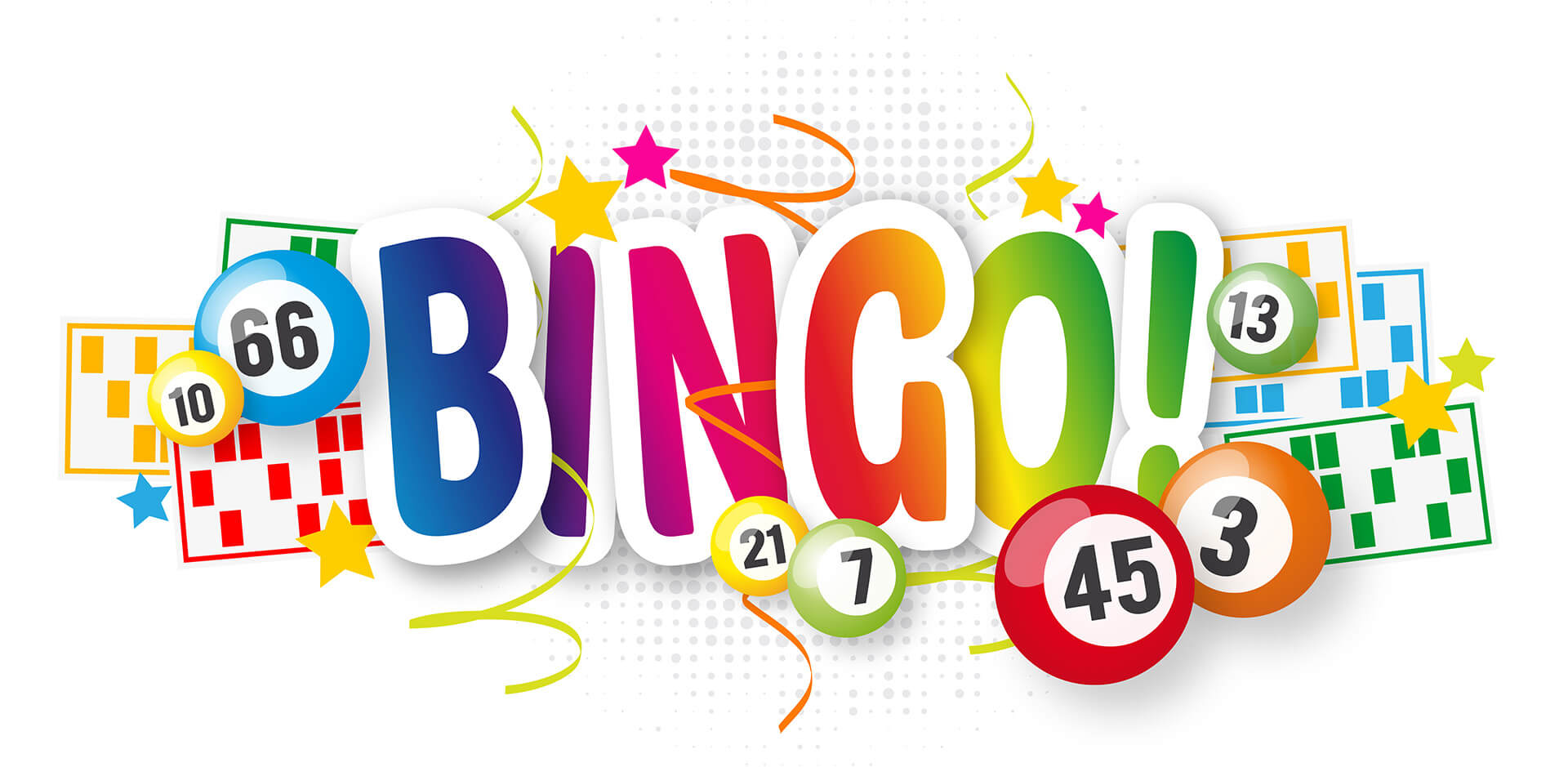 Library and party games corner
Our Lobby contains a handy library with over 200 different book titles for adults and children, and a rental of popular games (checkers, cards, pieces, etc.) While enjoying a cup of coffee and one of our desserts, you can play cards with your family or friends, or immerse yourself in reading alone.