Rainy day
With us, even rainy days are fun
Even if the weather is unfortunate and does not encourage you to go to the beach, a day at Blue Marine Mielno can still be very joyful.
Playrooms for younger and older children
Since the very morning, your little ones can play in one of the 2 playrooms for smaller children, where their inexhaustible energy will be released during pranks and mischief on our "Pirate Ship" or in "Kulkolandia" kids' playroom. Older children will be able to practice their eye and reflexes on one of the 3 electronic game consoles (PS4).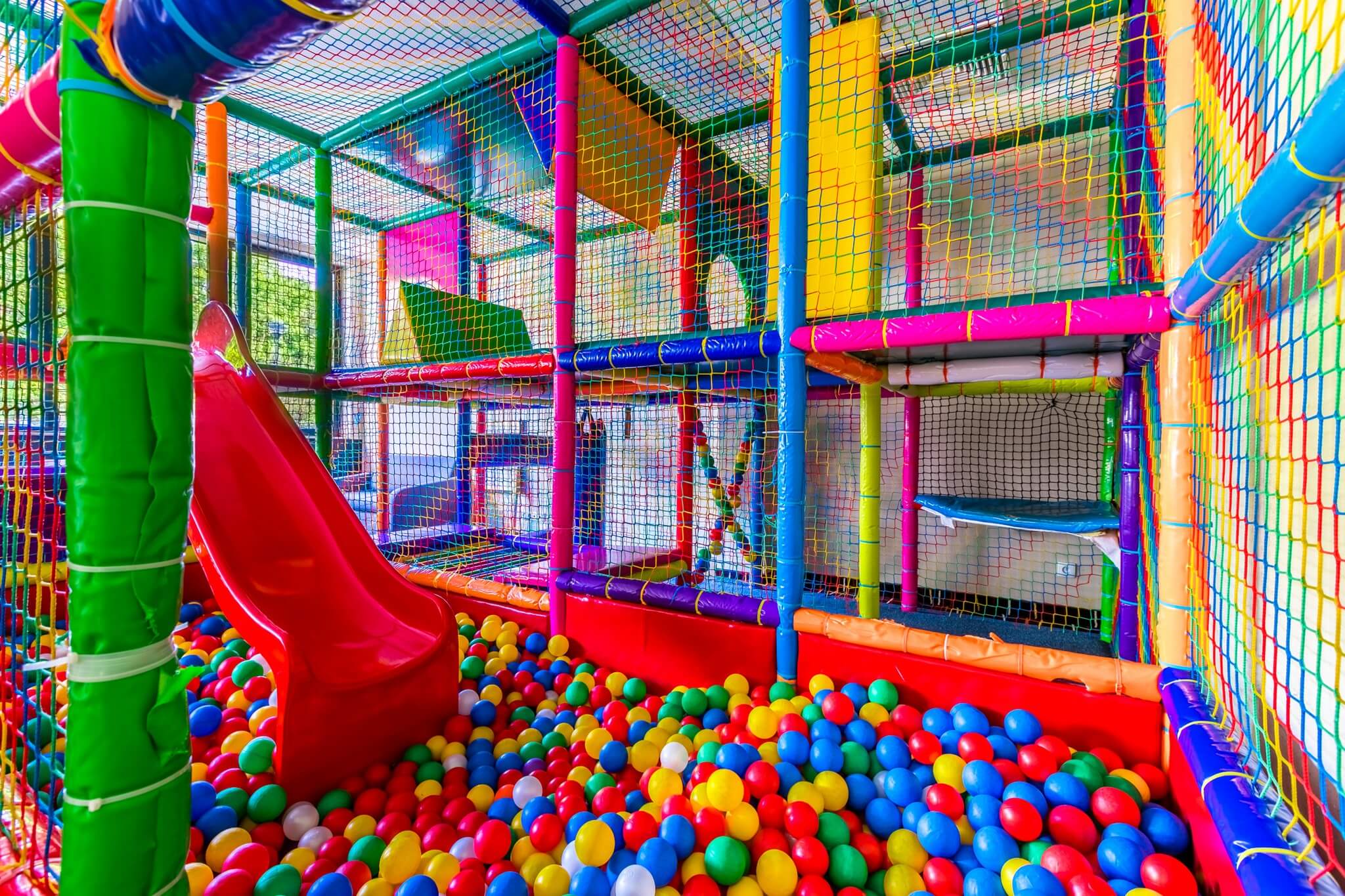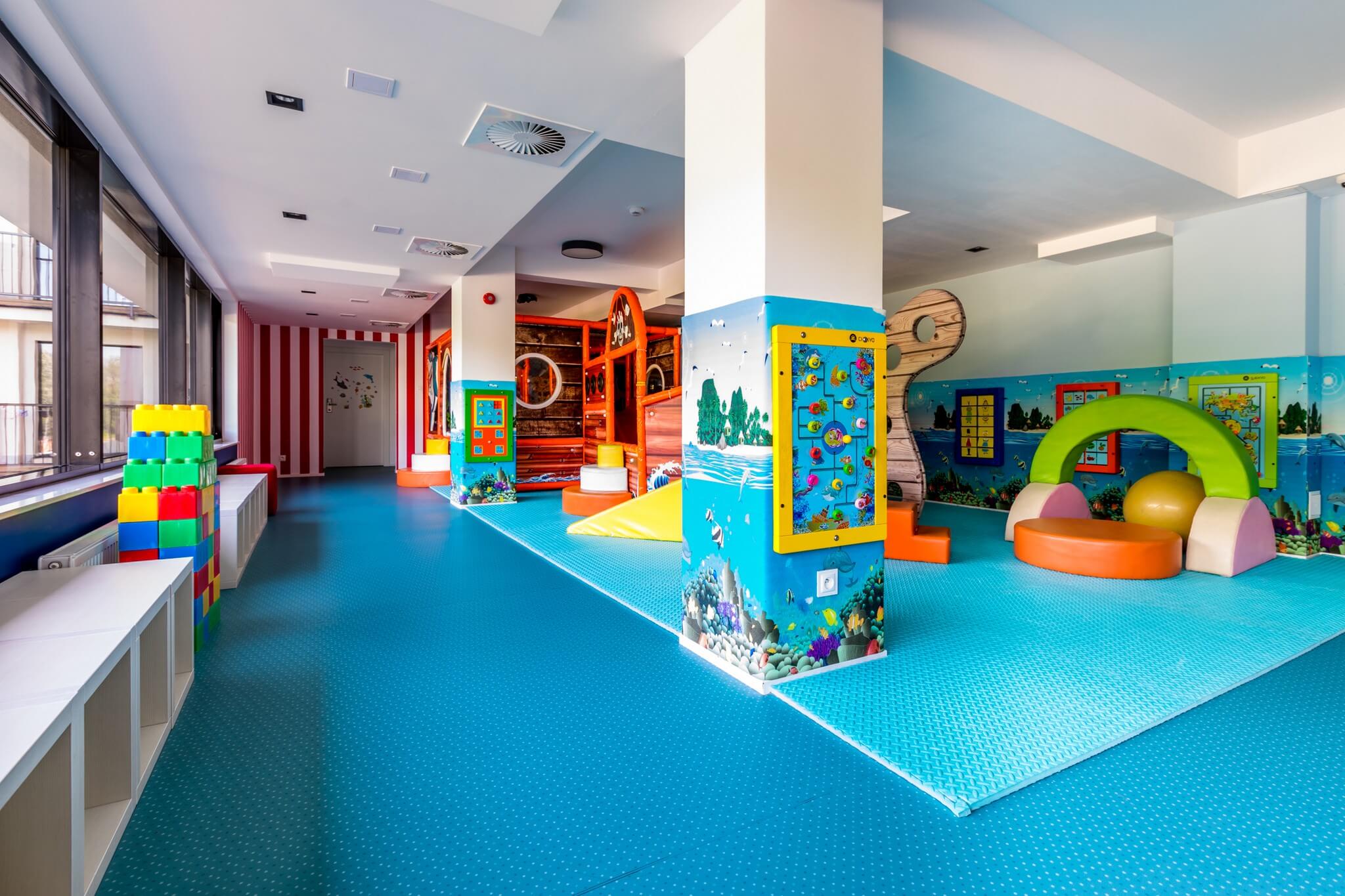 Game rooms for young and old
Parents with children can actively compete by playing ping pong, table football or ice-hockey, using several tables available in our center. There's also something for fans of club games who can test their skills in a billiard room equipped with an 8-foot table.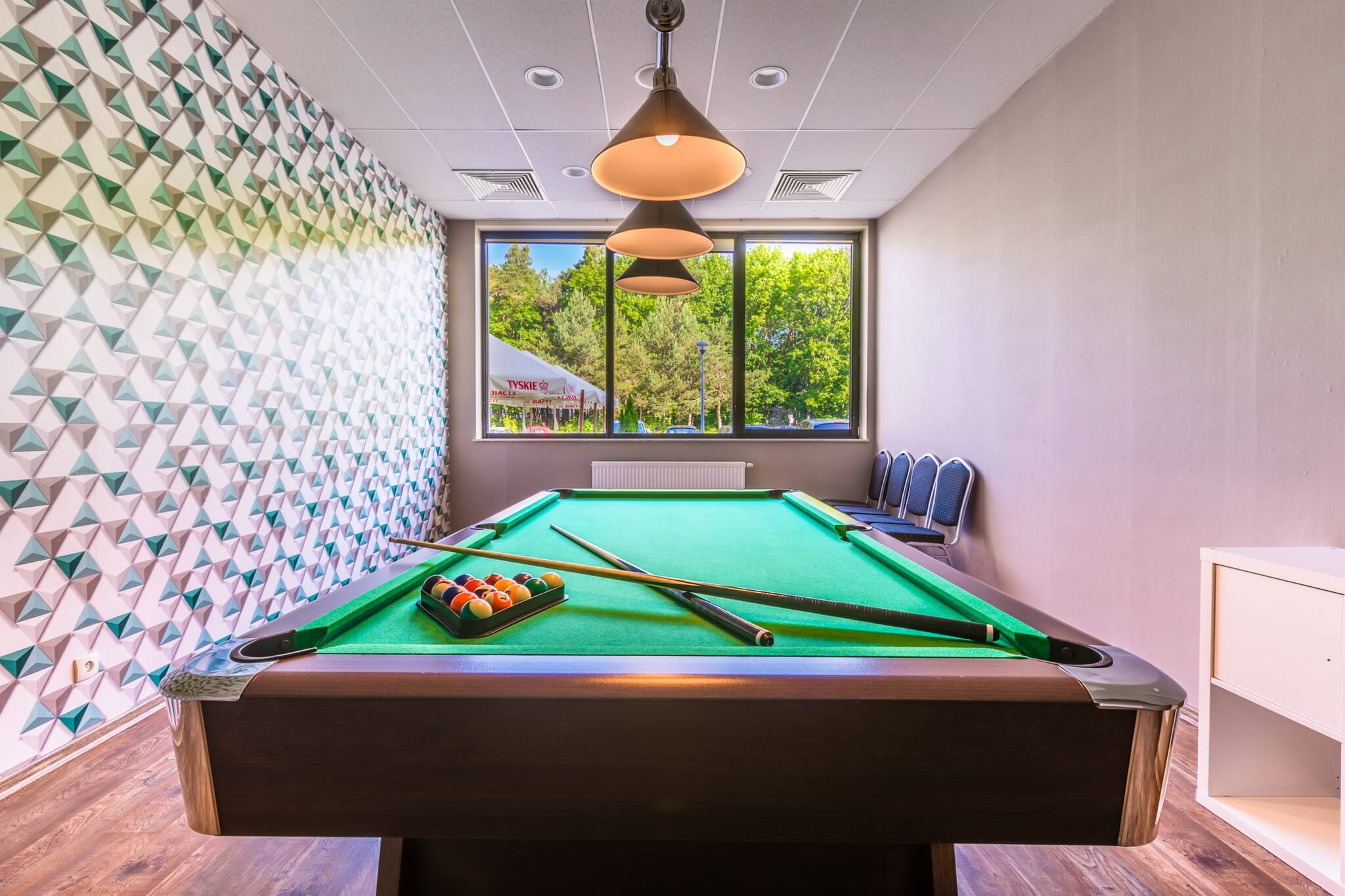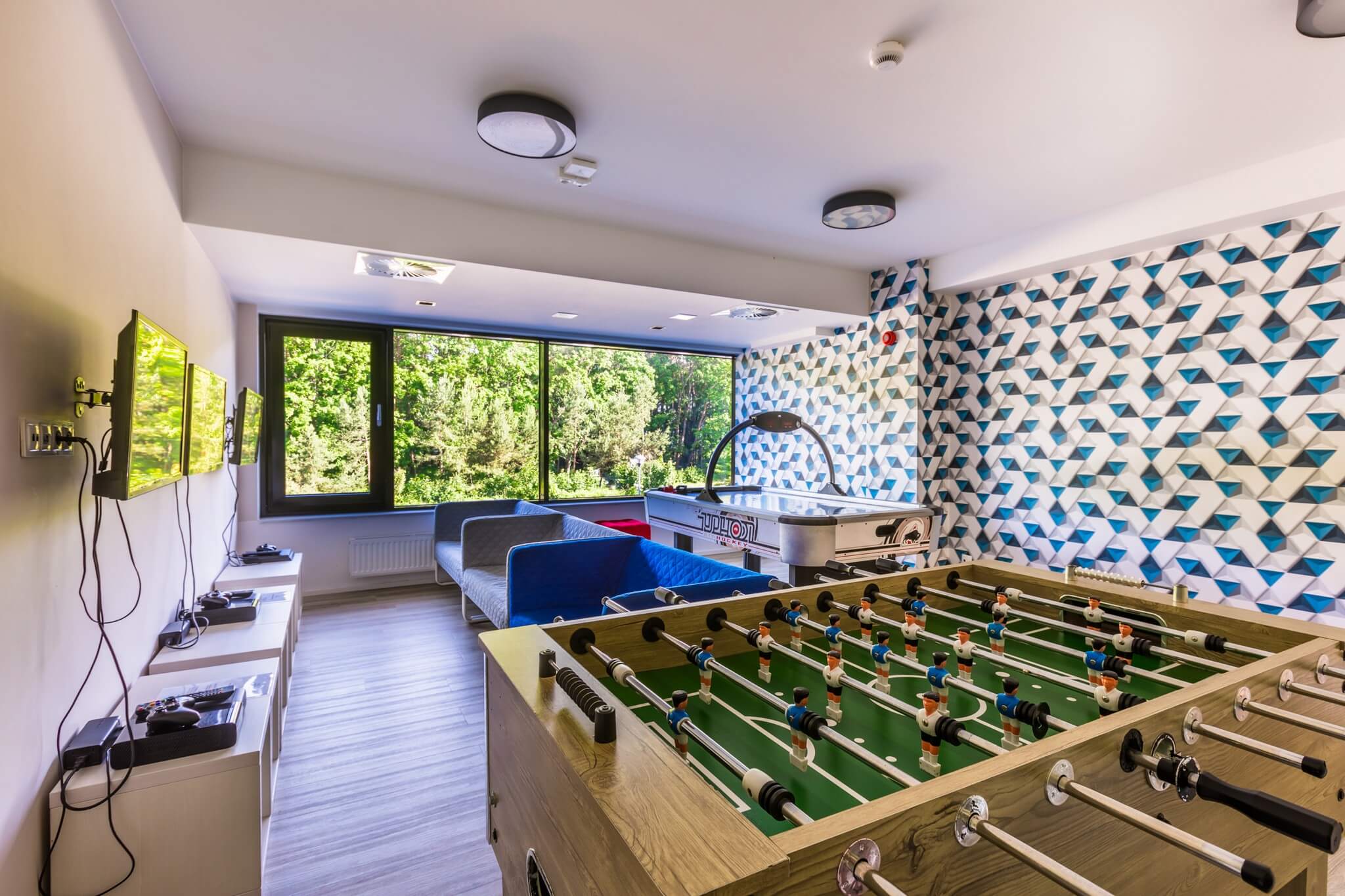 Attractive animations for children
In high season (from mid-June to mid-September) and during winter-term breaks, holidays and longer weekends, we invite children aged 5-12 to participate in numerous animations. Classes are organized 3 times a day in approximately 1.5-hour blocks - in the morning, afternoon and evening. The program of everyday activities is designed in such a way to intertwine creative activities with physical exercises and educational content. It should be borne in mind that your child will refuse to go to the beach or for a walk, because ... Martyna will "be teaching them how to make bracelets" You can find a sample animation plan HERE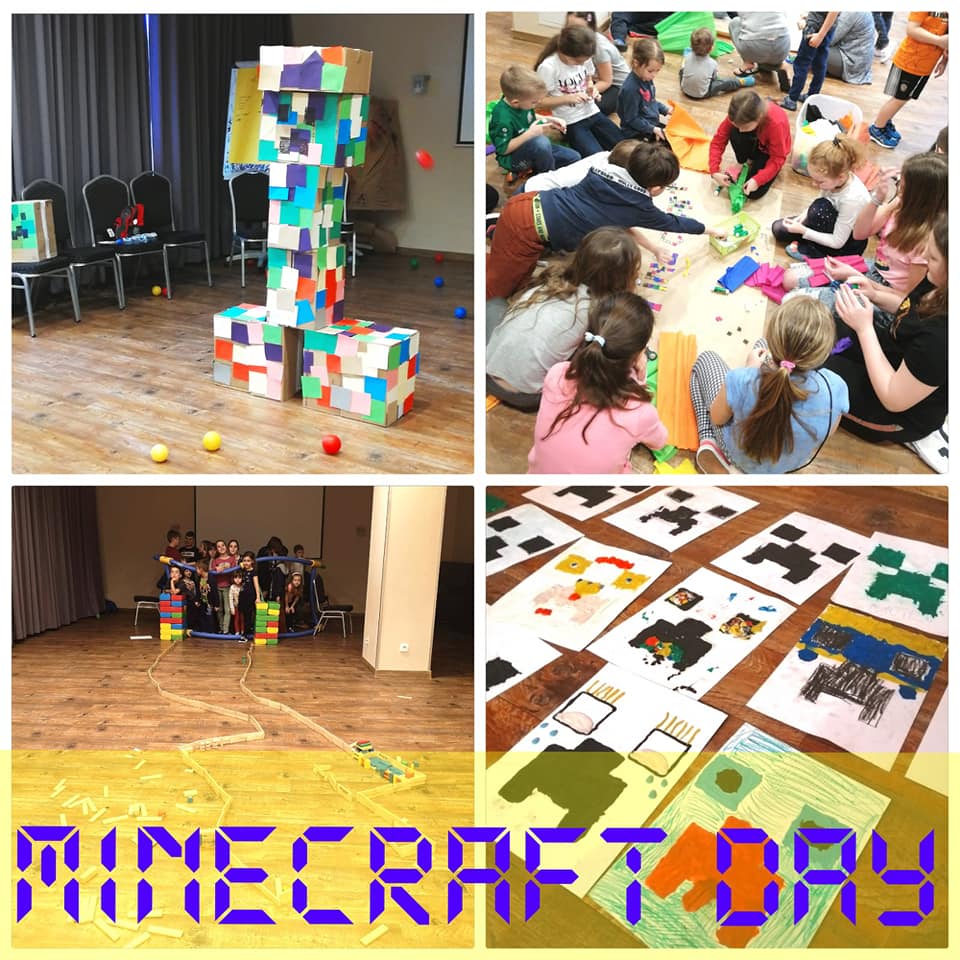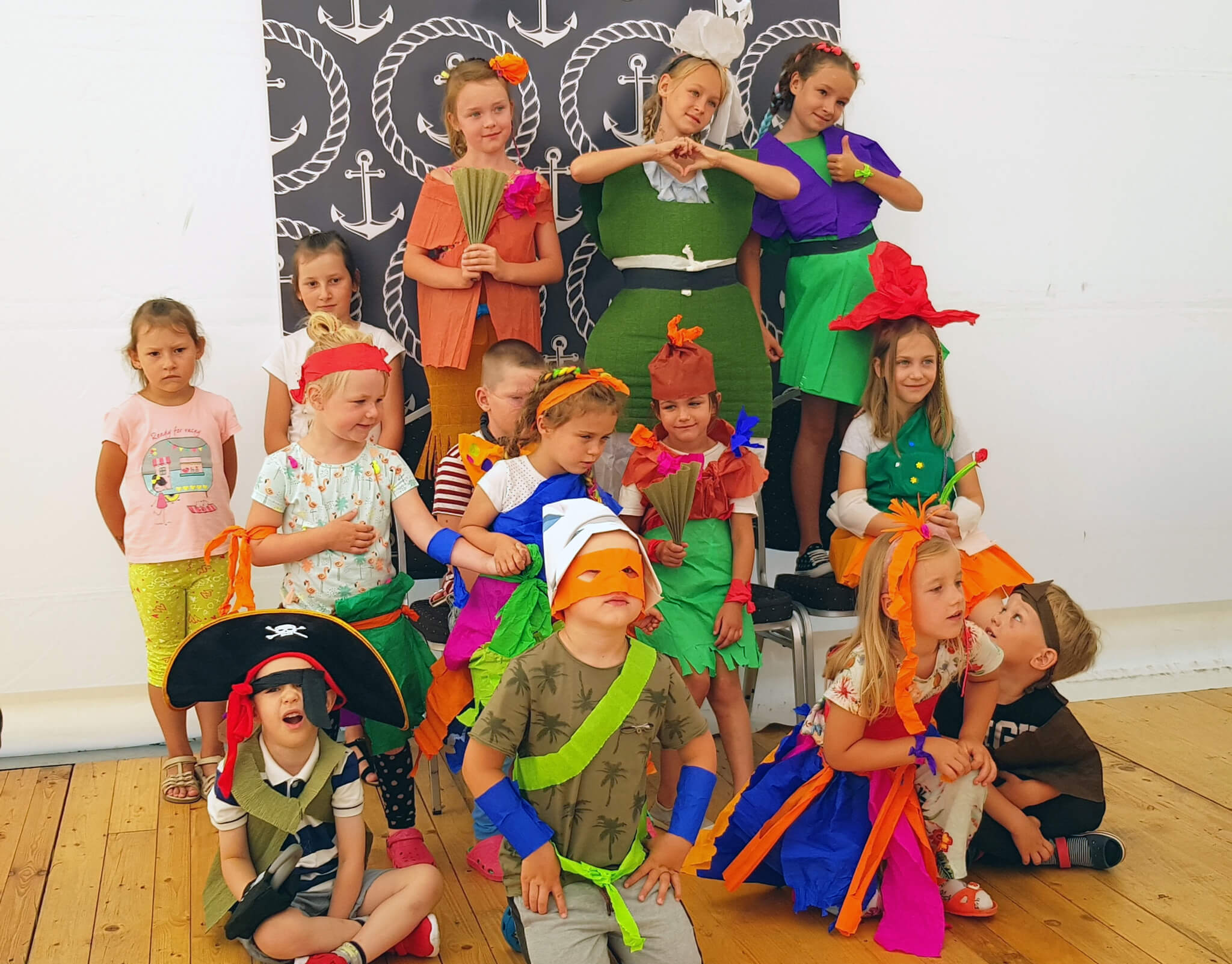 WWF environmental education - fun and games
While staying at Blue Marine Mielno, you can enjoy the full benefits of the surrounding nature. Unfortunately, without our help and ecological sensitivity, the environment will continue to degrade. When could there be a better time for your children's environmental education, if not while playing with other peers?
Therefore, we invite all young Guests to games and activities developed in cooperation and on the basis of WWF Poland programs. Your children can play and learn at the same time in our learning modules. You can also play our original ecological "Peter" game, which introduces endangered species in Poland and in the world and teaches about the right way to behave in situations that threaten wild animals. You can also find this knowledge useful - it is never too late to learn and act 😉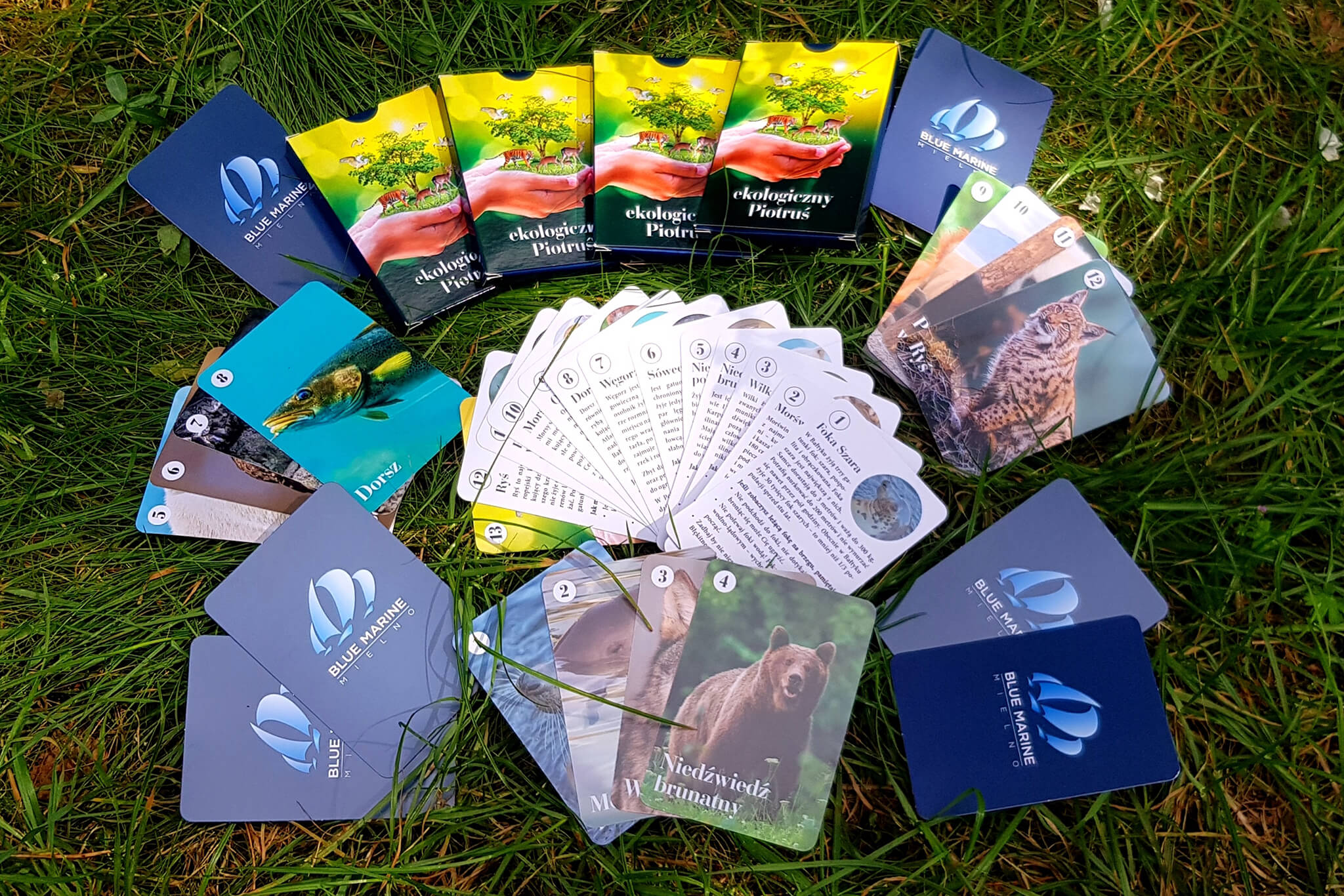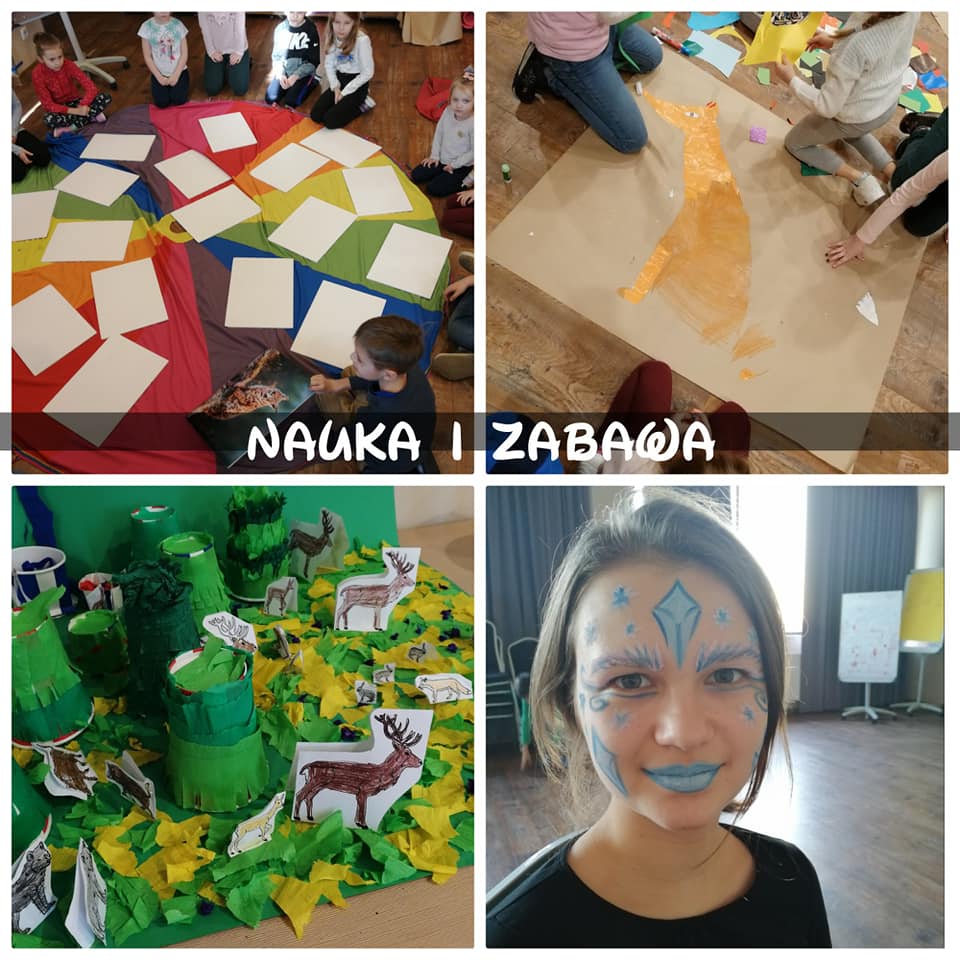 Pottery workshops for children
There is probably no child that doesn't like to play with clay. During the holidays, Mr. Marian visits Blue Marine Mielno, teaches children what a pottery wheel looks like and how to use it. With his help and under his watchful eye, children "roll" bowls and cups on a wheel, which they then decorate with their own hands. Could there be a more beautiful holiday souvenir than a self-made and decorated vessel?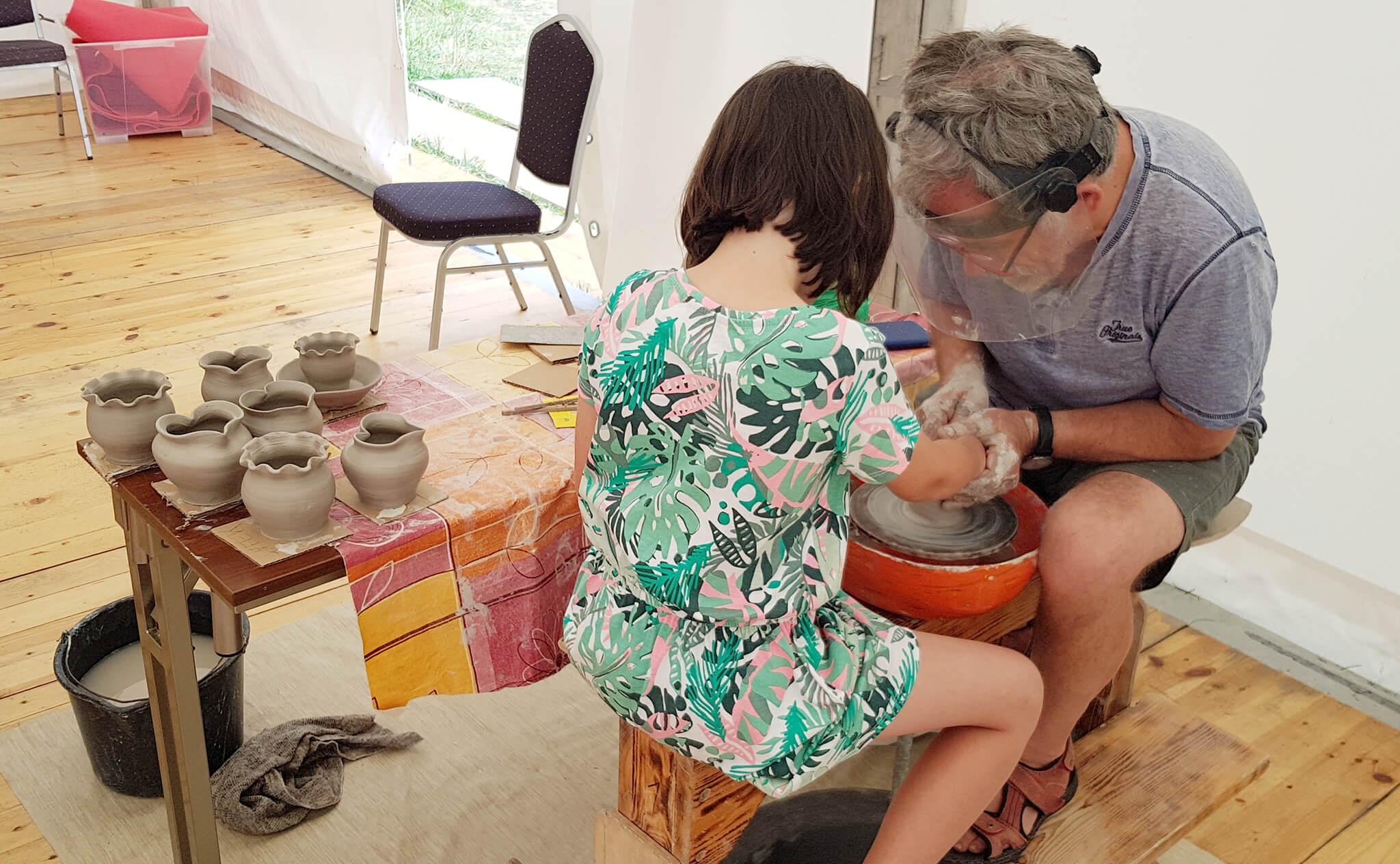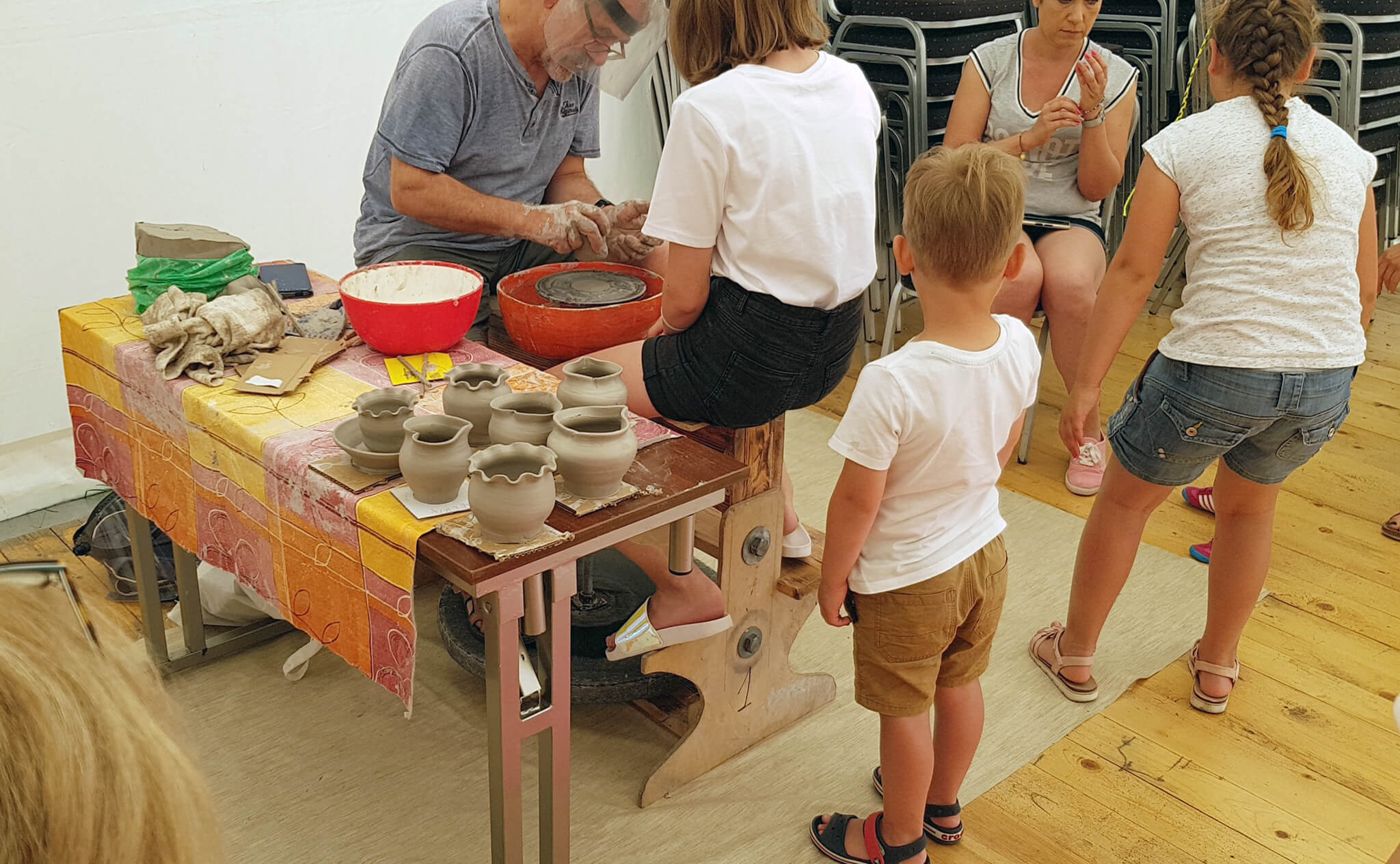 Performances by circus artists
In the season, every week, our Blue Marine Mielno turns into a circus arena for professional artists working in Polish and foreign circuses on a daily basis.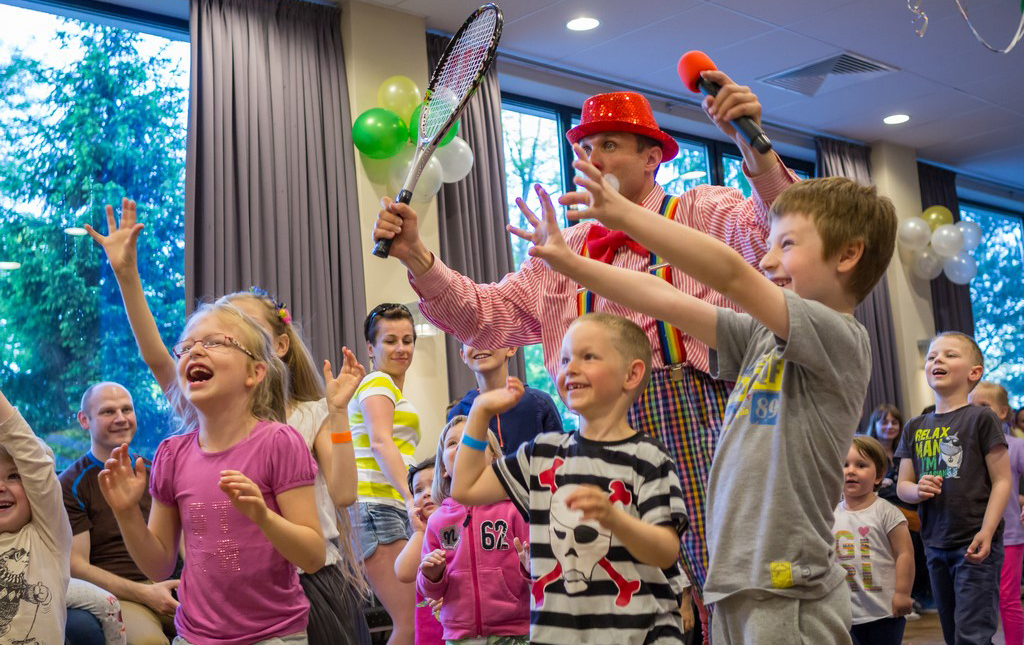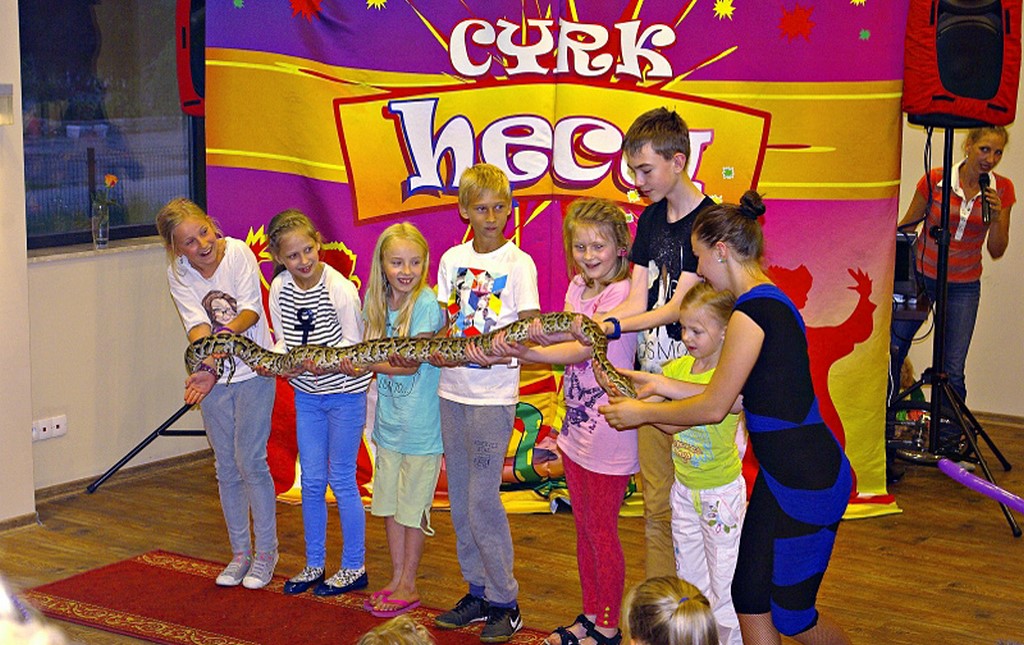 Family board game tournaments
In the era of ubiquitous electronics, is there still anybody interested in board games? Yes, there is! At Blue Marine Mielno, we regularly organize evenings with board games - those that require longer gameplay and solid concentration. Our "game depot" contains over 30 different "board games" that you can borrow from the animator on tournament evenings and play with your family or between families in our banquet hall. Maybe this will be an opportunity for your family to discover a common passion for "board games", or maybe it will be the beginning of "traditional games" between befriended families?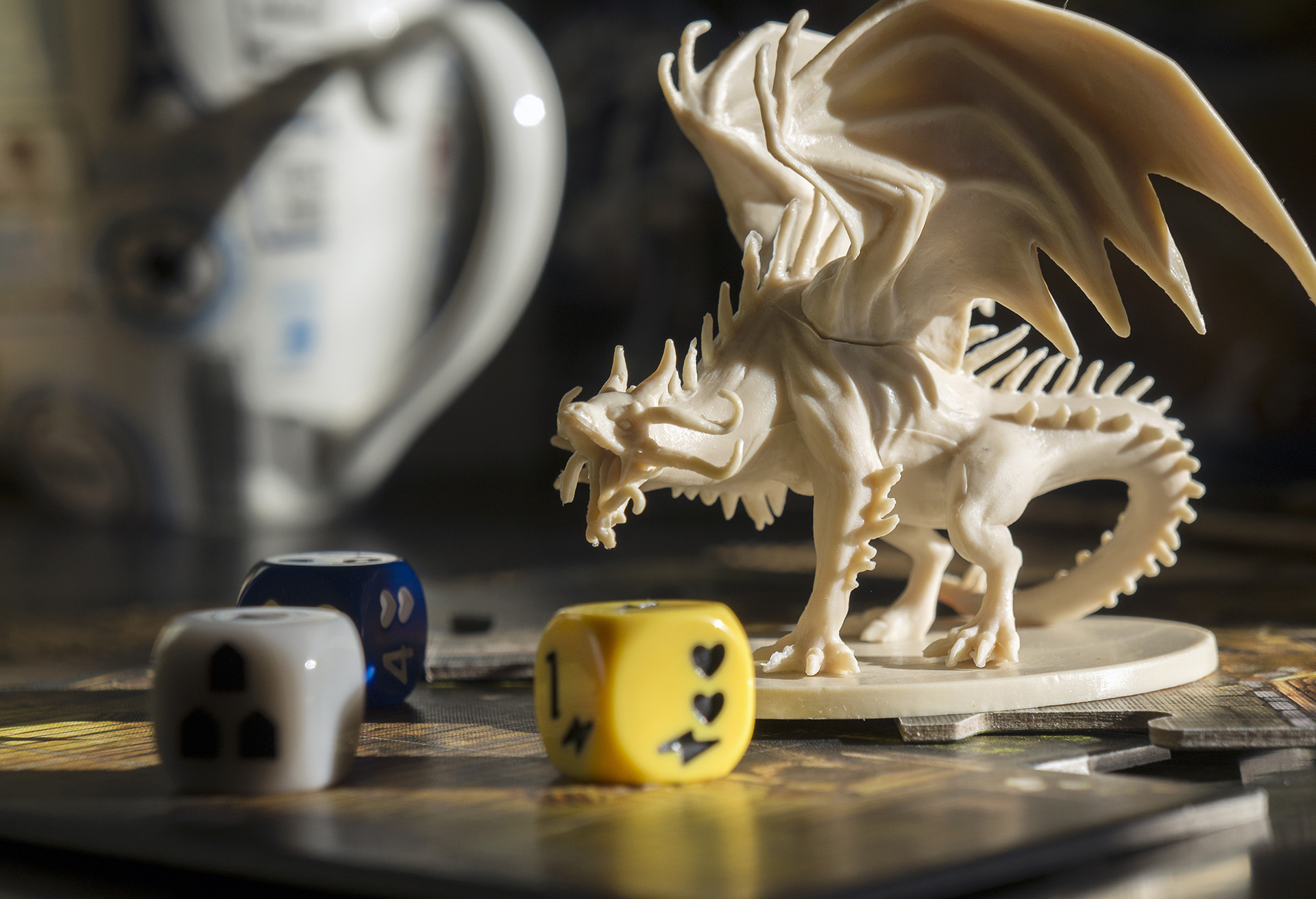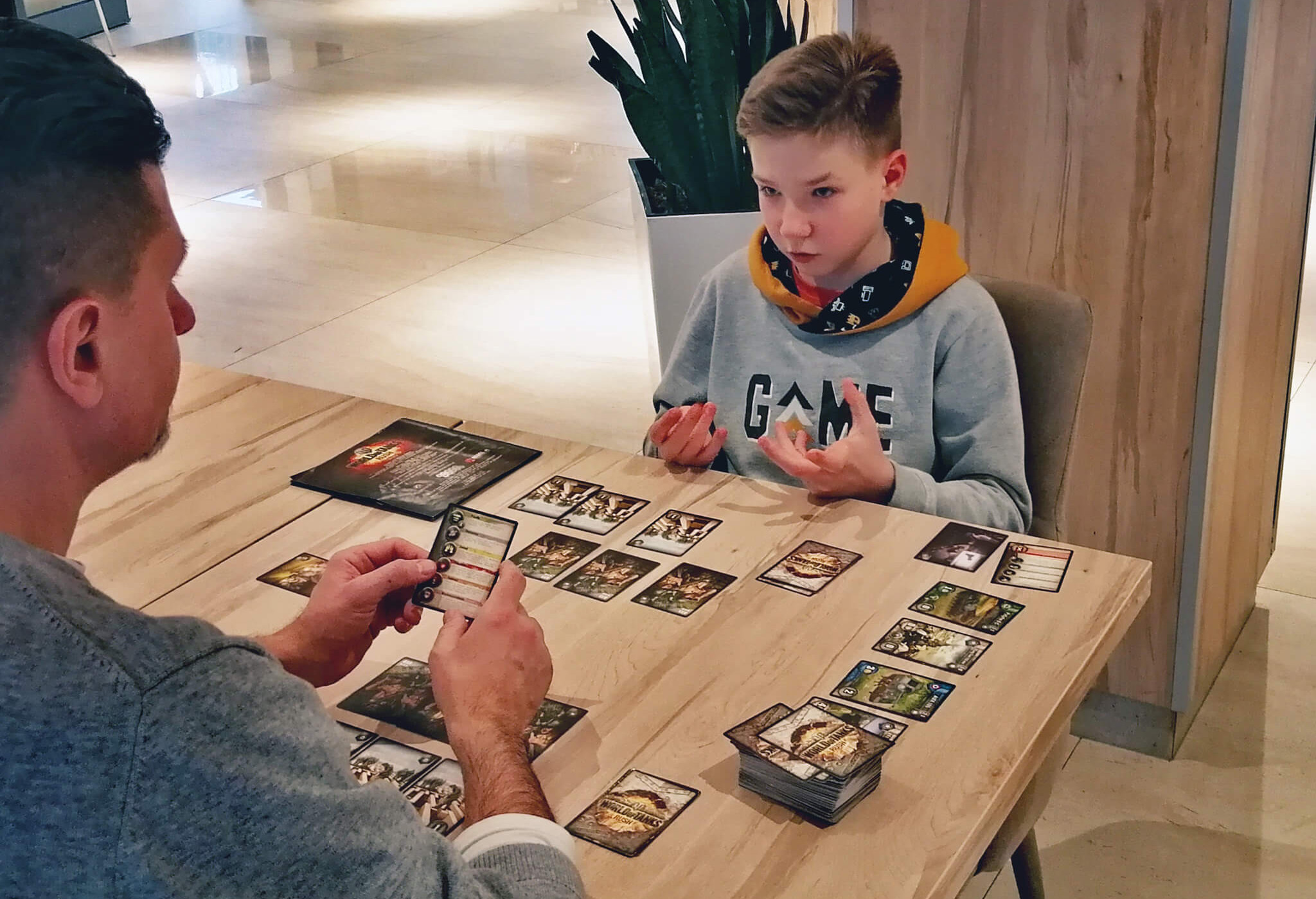 Library and party games corner
Our Lobby contains a handy library with over 200 different book titles for adults and children, and a rental of popular games (checkers, cards, pieces, etc.) While enjoying a cup of coffee and one of our desserts, you can play cards with your family or friends, or immerse yourself in reading alone.