Sporty
energy and endorphins
Blue Marine Mielno is located in a 200m isthmus between the sea and the lake on the outskirts of Mielno. There is a path around the lake right by the facility, where you can practice jogging or cycling at any time. On the very path, about 1000m from Blue Marine Mielno, there is an outdoor gym. But this is not the only way to spend your holidays actively. There are definitely more possibilities.…
A bicycle path near Lake Jamno and more
Right by Blue Marino Mielno runs the international bicycle route R10 (the so-called Hanseatic Coastal Route, EuroVelo 10), which is 8,539 km long and runs around the Baltic Sea basin. The Polish section of this route is 588 km long and runs from Świnoujście to Gronów on the Polish-Russian border. To start with, we offer you a slightly shorter, but equally beautiful and ambitious trip around the Jamno Lake. The route is 42 km long and runs from Blue Marine Mielno, through Łazy, Osieki, Skwierzynka, Koszalin, Mścice, Strzeżenice, Mielno back to Blue Marine Mielno. You can find a detailed description of the route with a map in our guide available at the reception or in electronic form HERE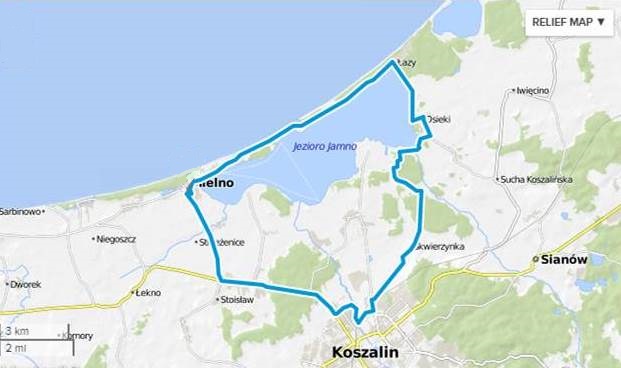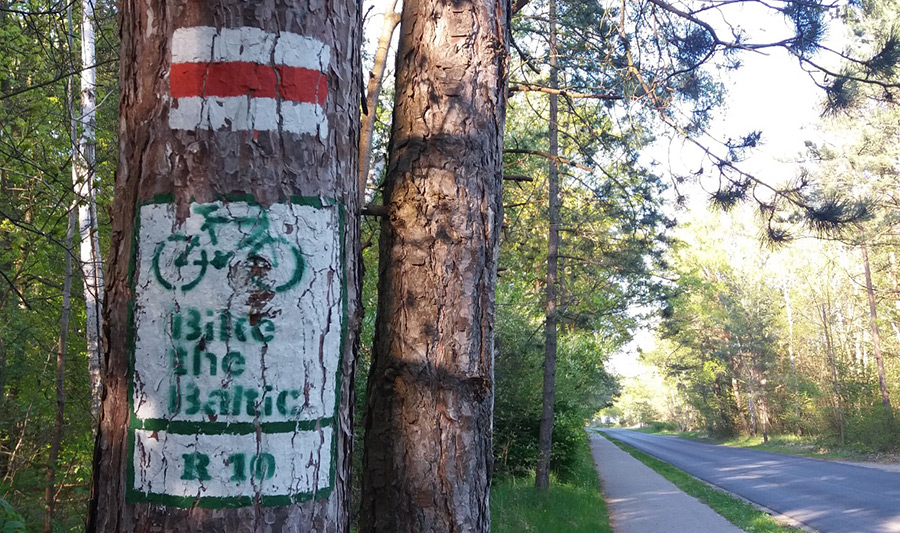 Bicycle and footbike rental
We have over 30 bicycles (adults and children) and footbikes at our Guests' disposal. Some large bicycles are additionally equipped with seats for riding with small children.
Our scooters are called footbikes by professionals because they are a kind of a combination of a bicycle and a scooter (instead of small wheels, they have bicycle wheels). Bicycles and footbikes can be rented at the reception for 1 hour, up to 6 hours or for the whole day.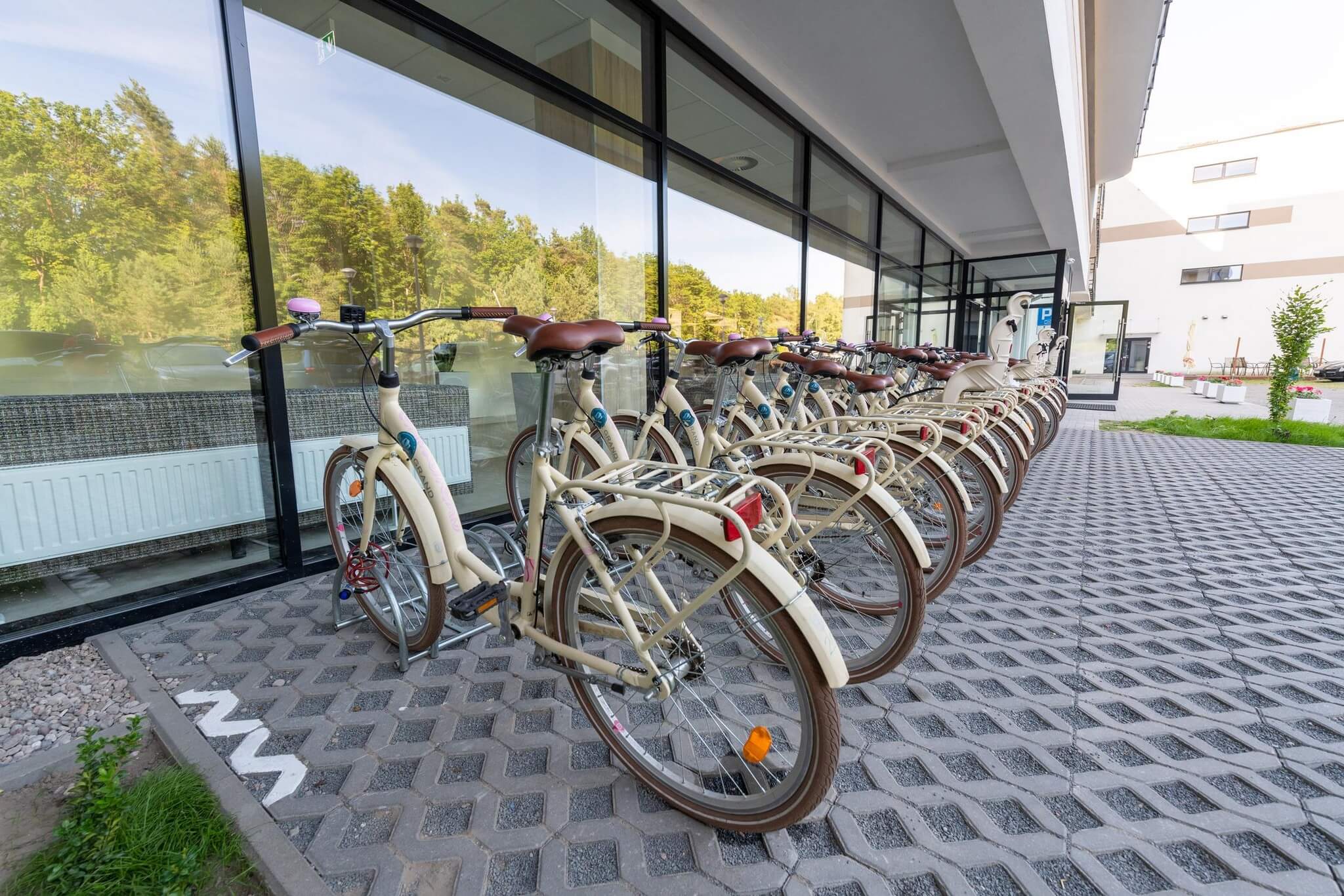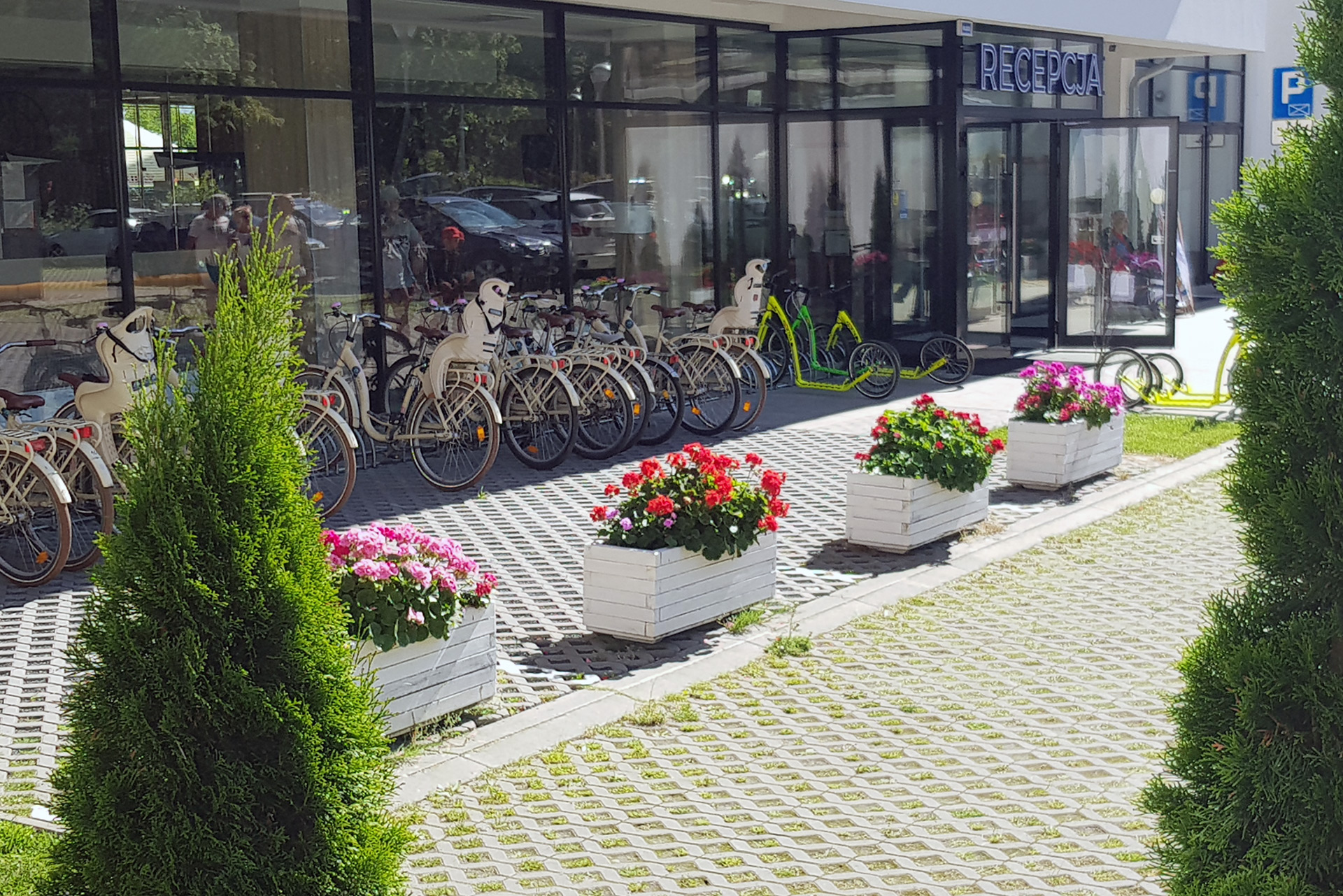 Aqua Aerobic Classes
The most important thing is to start the day energetically. During the summer holidays, winter breaks and "long weekends" we organize morning aqua aerobics exercises with our trainer Basia.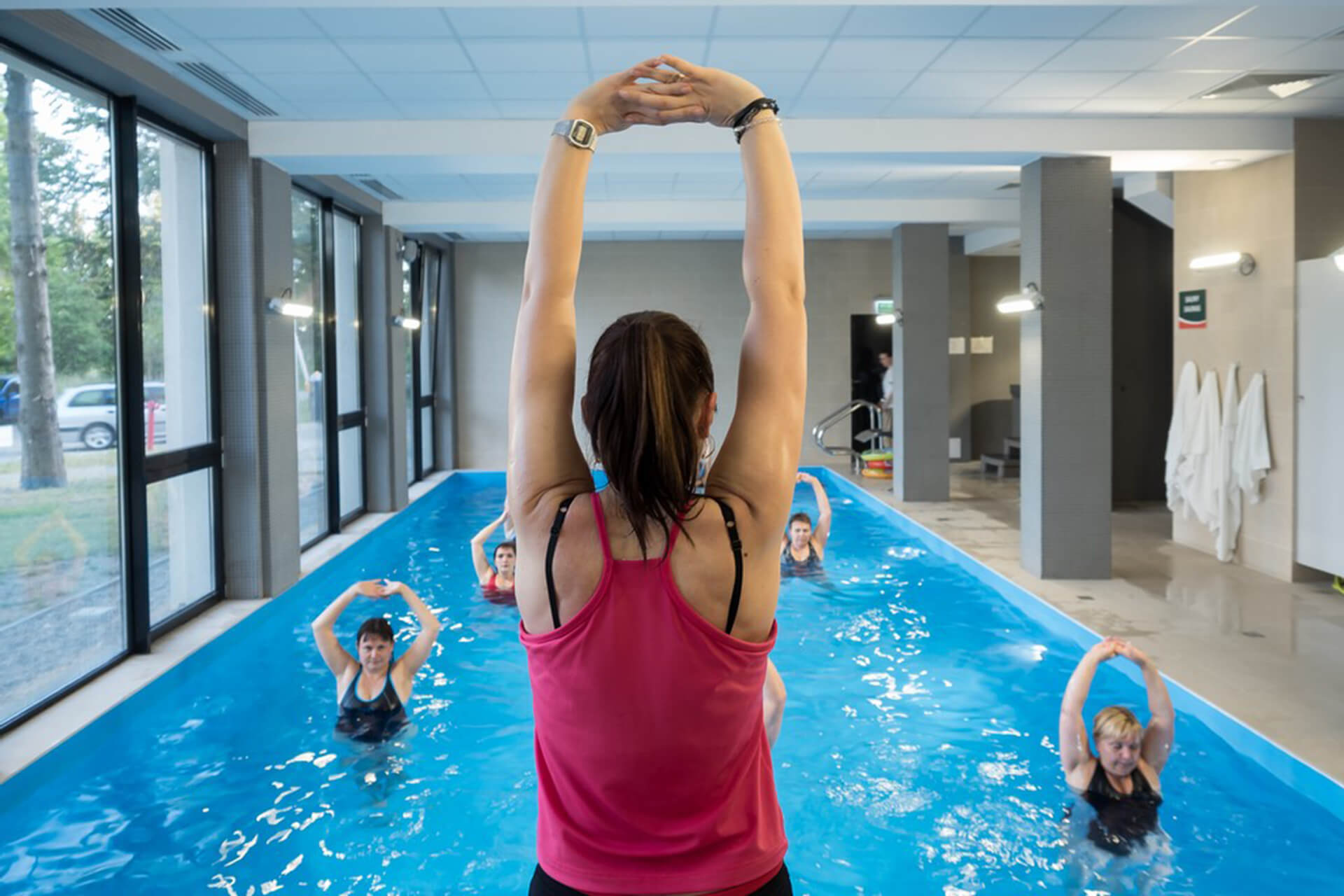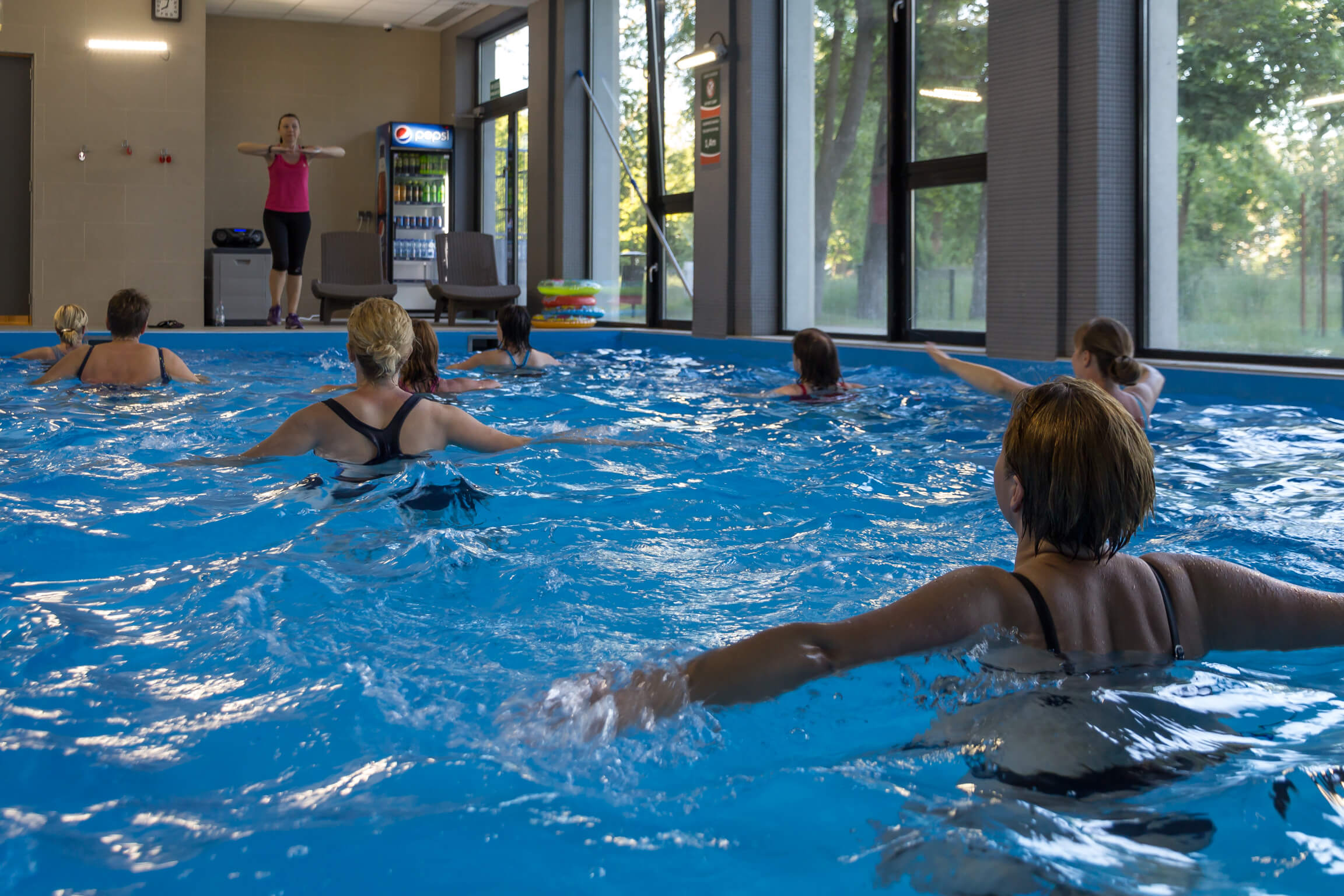 Fitness classes
In the early afternoon, it's time for exercise for enthusiasts of fitness classes. Basia, the instructor, selects the rhythm and set of exercises so that each participant can fully enjoy the joy of endorphins flowing in the blood and the effects of calories burned. When the weather permits, classes can be conducted on the terrace or at the nearby beach.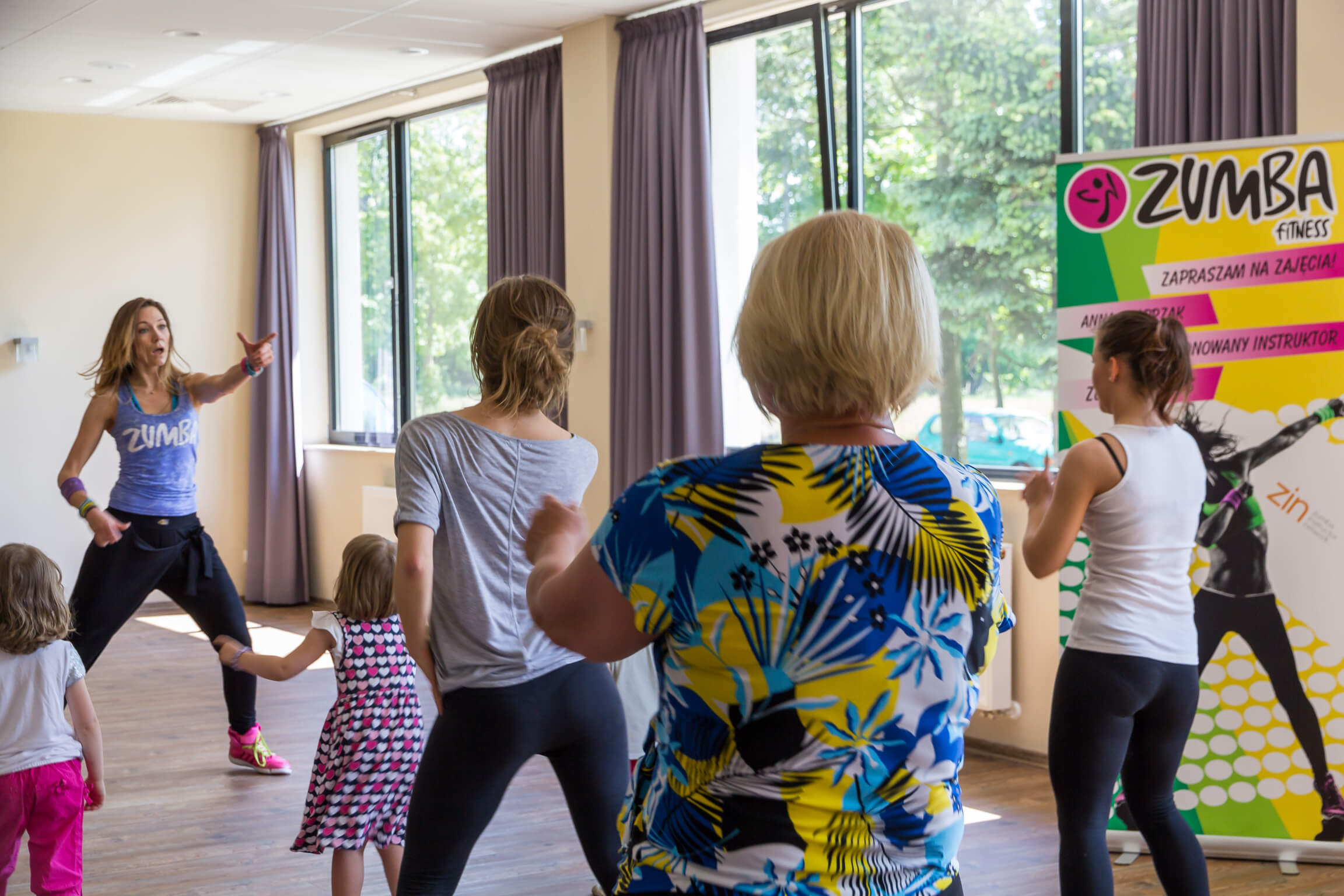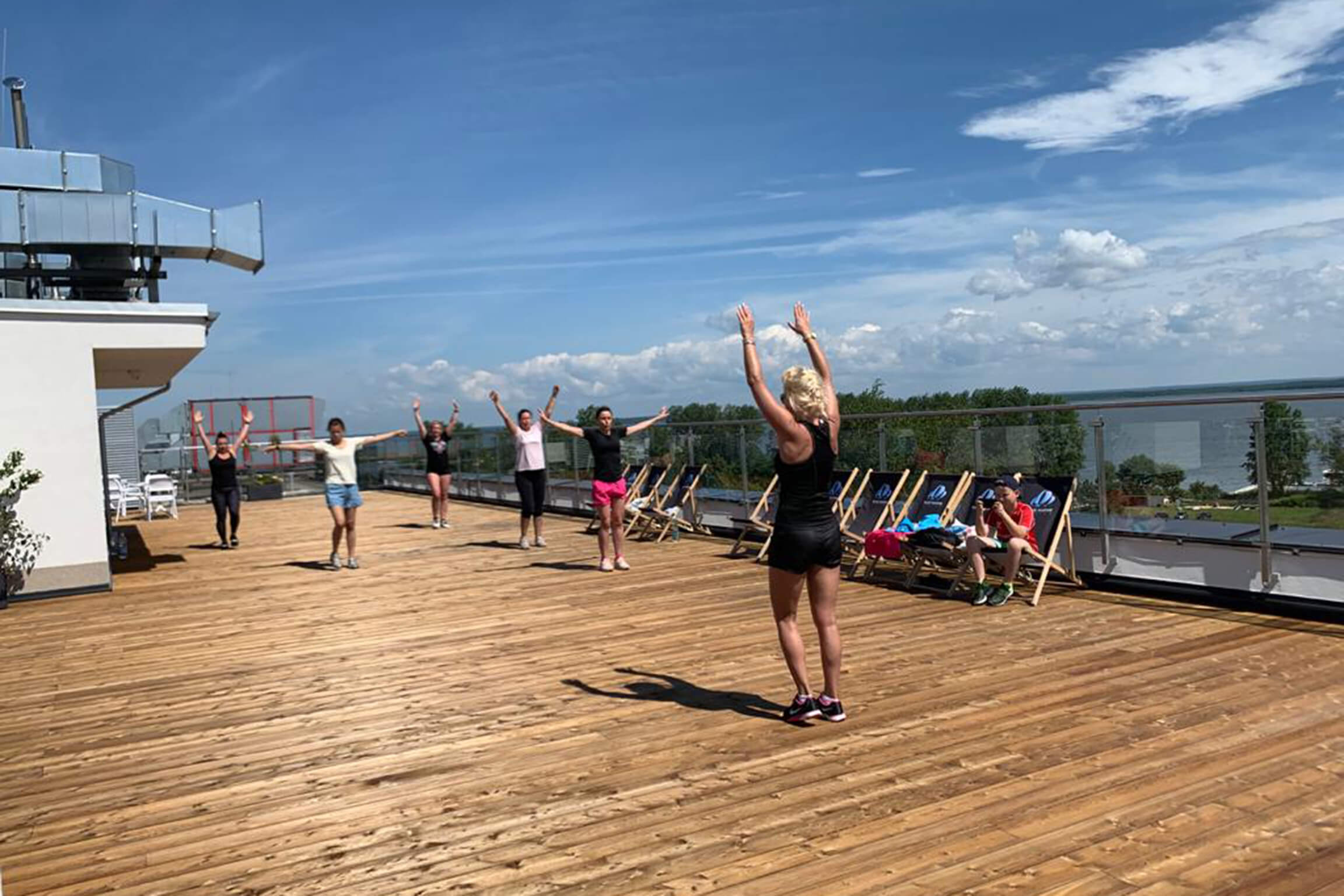 Playrooms for younger and older children
Since the very morning, your little ones can play in one of the 2 playrooms for smaller children, where their inexhaustible energy will be released during pranks and mischief on our "Pirate Ship" or in "Kulkolandia" kids' playroom. Older children will be able to practice their eye and reflexes on one of the 3 electronic game consoles (X-box or PS4).